With most businesses now doing their hiring via online sources, applying for a job has never been easier.
However, the introduction of technology into the recruitment process has made getting noticed by a recruiter a whole lot harder. Many larger organisations and recruitment agencies are now using automated computer software to filter resumes to assist them with the HR process. The Applicant Tracking Systems (ATS) scan applications and only pass on resumes to recruiters that match the job ad. If you're not clever about it, this means your resume might not even be looked at by a human at all.
Want to avoid having your application lost into the void of a resume filter? Follow these three tips to make sure your application falls into human hands.
Use keywords from the job advertisement throughout your application
Applicant Tracking Systems (ATS), also known as a resume filter, look for keywords in your CV that match the job advertisement. For this reason, you should sprinkle keywords throughout your application so the ATS sees yours as being relevant. Don't just stuff those keywords in though, or your application will not impress when it finally reaches human hands.
Scan the job advertisement and pick out the keywords. Include these words in your resume where it makes sense to do so. Make sure you use the job title somewhere in your application – preferably in your employment history section.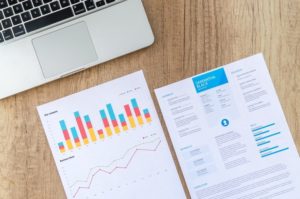 Check for spelling mistakes and typos
The resume filter is clever but remember – it's not a human and so it can't think for itself. If you misspell a word, especially an important one, your application might be deemed as irrelevant and slip through the filter.
Don't simply rely on spell-check to get you out of trouble though. Have someone else check your application before you submit to make sure it is error free.
Also, it's a good idea to avoid using acronyms as much as possible, as the ATS might not recognise these. Spell out your job roles and qualifications, especially where they are relevant to the job you are applying for.
Make a human connection
If there are different options available for applying for the job, choose the one that allows you to connect with a human. If there's an opportunity to by-pass the automated application process, take it. This might mean emailing your application directly to a manager or dropping your application off in person.
If there's no application alternatives, you can stand out from the crowd by making a human connection before you apply. Is there a phone number you can ring to ask questions about the job? Can you connect with the HR manager on Linked In or via social media? Connect first and then apply to maximise your chances of success.
At ET Australia Training College we can connect you with a pathway to employment. We're here to equip you with the skills in the areas of aged care, business, early childhood and computer courses. Find out about our training courses or contact us for more information.
RTO ID 90084