Educational Excellence &
Additional Academic Programs
ET Australia Secondary College (ETASC) provides a supportive learning environment allowing individuals to excel while accessing the mainstream curriculum. We provide students with the right balance of self-expression and supervision, allowing them to focus on achieving their personal best whilst developing ethical and behavioural self-management skills for life. Students thrive in our small school environment where teaching and learning focus on preparing students for ongoing study and/or the world of employment.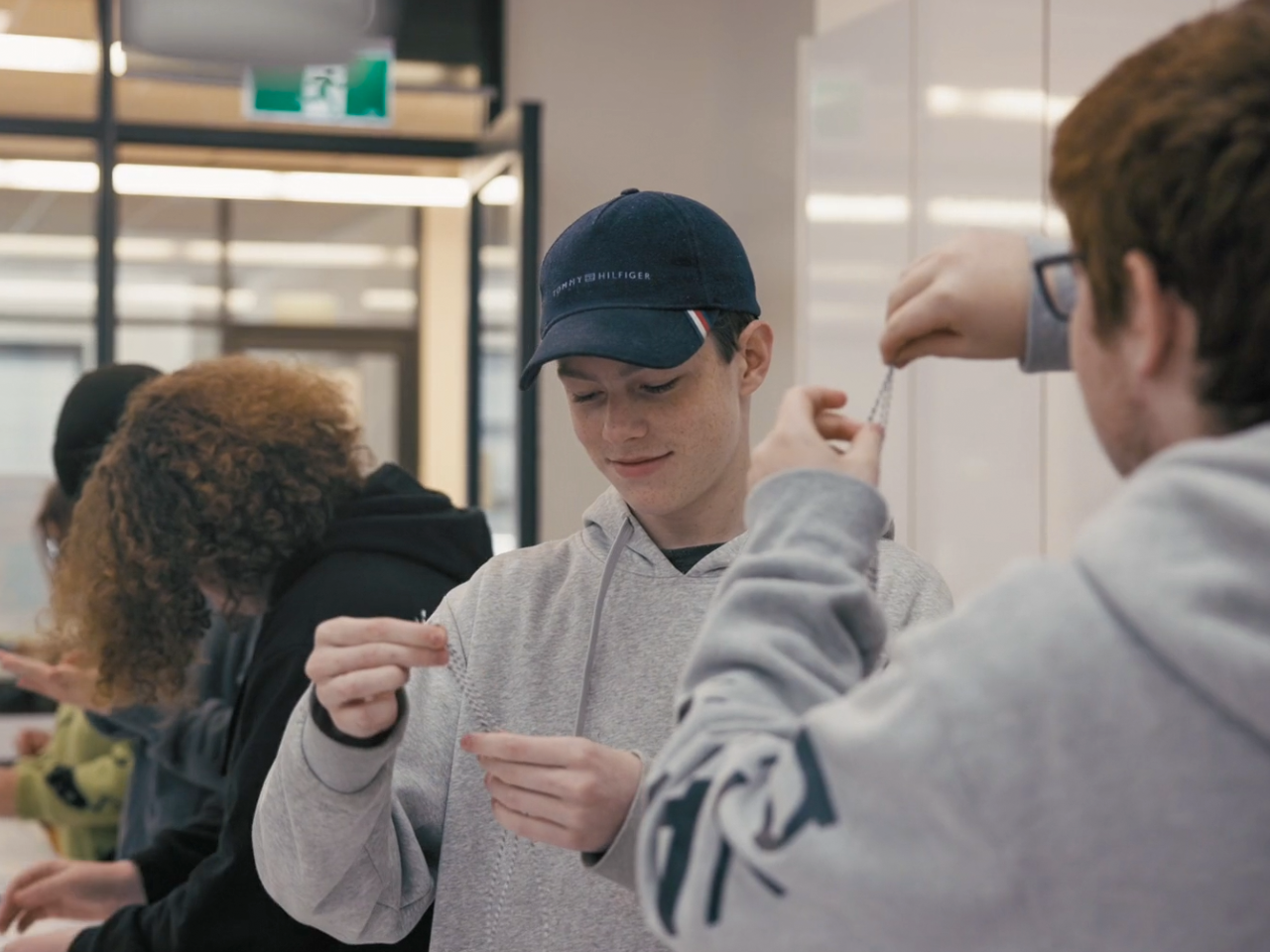 Additional Help or Learning Intervention
ETASC recognises that some students may require additional assistance or guidance to maintain their academic progress and attain their objectives.
At ETASC, we use a flexible support system tailored to each student to ensure we cater to their individual needs. An individualised approach motivates students to discover their potential, nourishes their strengths and encourages them to grow at a pace that's right for them. 
At ETASC, students have access to:
After-school tutoring programs focused on literacy and numeracy skills.
Unique staff-to-student ratio.
Individual student support plans as required.
A strict no-bullying policy enforced by teachers and administrative staff.
Our student support team provides help to students from Years 7 to 12 who need additional support to access the mainstream curriculum. Individual pathway plans are also created for each student from Year 7 until they leave ETASC at the end of Year 12.
Distance Education Opportunities
In addition to the subjects ETASC provides students completing Years 11 and 12, opportunities are available for students to enrol in specific subjects through the Sydney Distance Education Schools. This gives students flexibility and choice when deciding whether our senior campus has subject offerings that appeal to their academic strengths or interest. ETASC will provide the student the space and structure to complete the course which is completed online and contributes to their achievement of the HSC and ATAR. Please contact the college office for more information.
Responsibility & Individuality
We empower students with a balance of freedom and responsibilities. With this approach, teenagers can direct their attention to learning and finding ways of achieving their goals.
No School Uniform
We believe that there's power in self-expression. We encourage students to maintain their individuality and express their creativity while maintaining a proper level of respect for themselves and others.
No Homework for Years 7 to 10
Assignments are completed during school hours to remove conflict points and stress outside the school. There are no heavy textbooks to carry to and from school.
Everyone - teachers and students alike, are known to each other on a first-name basis
Our school aims to reflect real-world practice. That's why we're committed to developing a high level of respect between students and staff. Treating students like adults teaches mutual respect and encourages workplace etiquette.
Preparation for the World of Work and Further Study
At ETASC, academic progress for every student is our core focus. We equip students with the skills to succeed in and beyond school and help them tap into their potential to achieve their personal best.
We encourage students to join us in Year 7 and continue learning with us to complete Year 12 and their HSC.
Part of our individualised approach is working with every student and their parents/carers to plan possible future career options. We ensure that all possible options are laid out to them, whether it's going to university, taking a vocational training course and/or gaining employment.
Are you ready to take the next step toward your education?