By Dana Mahia, ET Australia Training College's Business Development Manager.
I recently had the opportunity to discuss with James Dainton, the IT Technical Support Officer and Report Writer for North Construction, on how he gained his job. James is a young Central Coast man with a career, friends, family and a great lifestyle and wakes up every day happy to be going to work. Anyone from the outside would be jealous or consider James to be lucky. However, my discussion with James gave me an insight into his career journey and you will soon see that James got to where he is by surrounding himself with positive people, a supportive workplace and a LOT of hard work!
In Year 10, James was top of his class. His strengths were in Mathematics and Science. His Year 11 subjects were selected with the goal of going to university to study Electrical Engineering.
James was very ambitious to achieve this goal, until the peer pressure many people experience in their teenage years started to take over his life. James got caught up with a rebellious crowd at school. His non-attendance at school caused his grades to slide and by the time he finished Year 12 he didn't have the marks he needed to go to university as originally planned. James then decided that being an electrician was the next step for him. For 12 months, he worked casually at BI-LO, whilst trying to find an apprenticeship.
One day James was looking through job advertisements when he saw an advertisement for a business administration trainee specialising in accounts. James thought "I'm good at Maths why not?" So he applied. It turns out that this was a role for which ET Australia Training College was recruiting. James met with an ET Australia Training College representative for screening and shortly afterwards, was invited to attend a panel interview at North Construction. James said he was very nervous going into the interview, particularly as he had his school report as a part of his CV which highlighted his lack of attendance at school.
In the interview, James explained what his original goal had been, and why he lost focus on this. He was brutally honest about his past and what led him to apply for the traineeship. James said he focused on his strongest skill, Mathematics, and explained how he had spent the last year paying for his mistakes. Shortly after, James was offered the traineeship role. He was later told that this was due to his honesty and ability to recognise his errors. Despite his past, James was able to show his strengths and demonstrate how he had changed… "Honesty got me the job".
James completed a BSB30415 Certificate lll in Business Administration traineeship, onsite at North Construction. The traineeship included learning on the job with regular contact from his Trainer from ET Australia Training College. During this time James became the IT wiz at work and was often the go-to person for any IT and computer related issues. James identified this as something he was good at and that he enjoyed it too! In his annual performance review, he advised he really wanted to work in IT. Being a supportive employer, North Construction assisted James to enrol into a Certificate IV in IT Networking qualification. At this time North Construction didn't really have an IT department, however they supported James' wish to engage in further study. James spent the next two years studying whilst working full time. "It wasn't easy", James said. He went on to explain that it was hard to keep focus, however when his manager saw he was falling behind she kept him accountable by setting weekly meetings with him to ensure progression.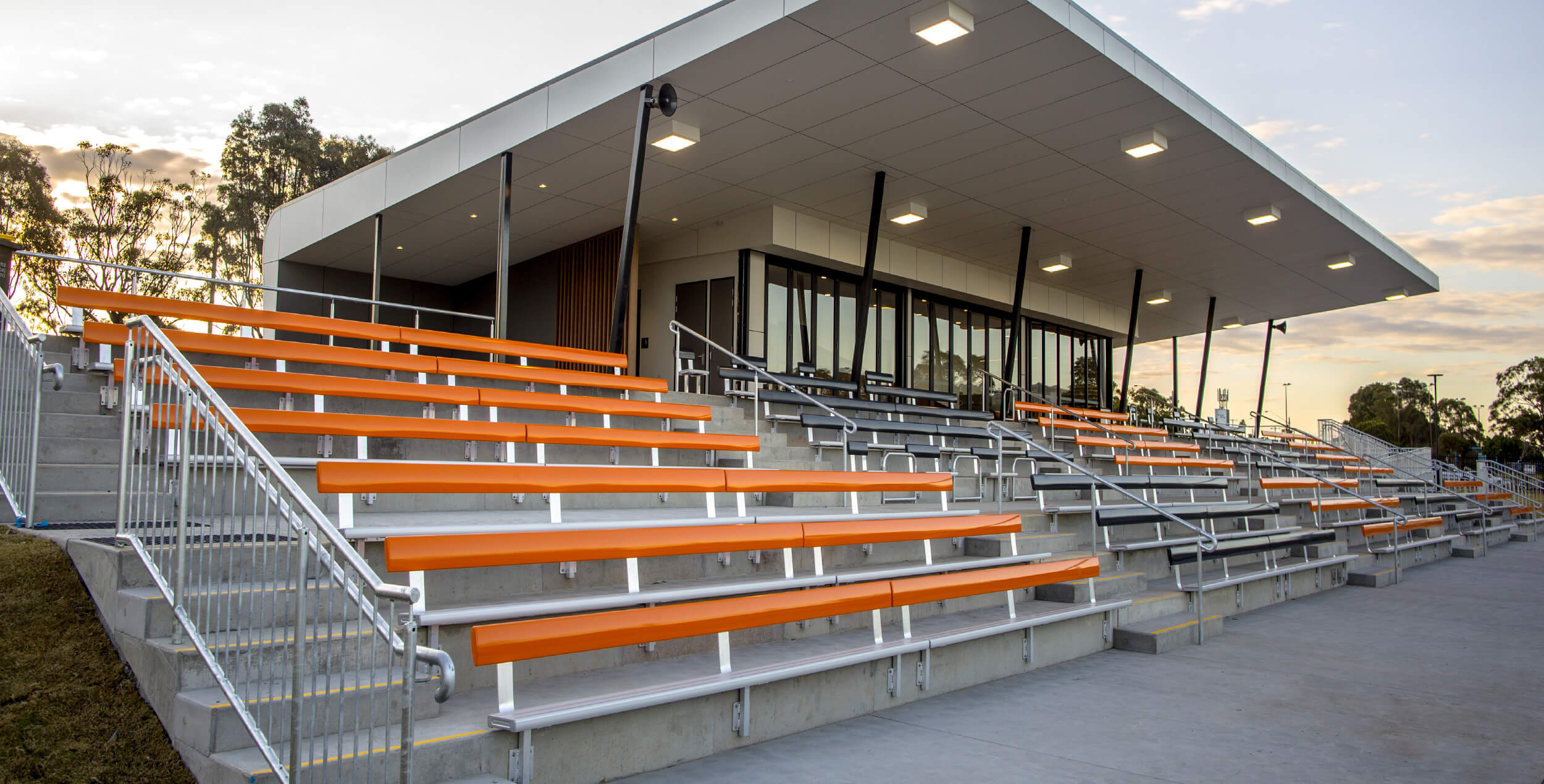 Twelve months after completing his qualification, James was formally made an IT Technical Support Officer, and has recently been promoted to IT Technical Support Officer & Report Writer. James says he still has challenges, one of them is breaking down the terminology so that all staff can understand what is happening with their technology. He said he now understands that "what comes naturally to me doesn't to others, and that's okay". When James isn't working onsite, he is required to travel for work. He works with many people, from the tradies onsite to the staff in the office. He recently went to The Philippines for three weeks for further training which he reported was amazing.
James and I discussed the changing world of work and how construction is evolving. To save paper and to eliminate human error, all builders and project managers now work with iPads. Rather than sketches they use photos and all calculations are done through Excel and calculators rather than on paper or in their heads. This progression with technology has allowed James to grow in his role as North Construction continues to grow.
James' manager, Nicole, says that James is a great employee and that his success is due to his commitment to the organisation and the hard work he has put in. They describe the work culture at North Construction as a team environment. Everyone supports everyone. All staff are offered a mentor to support them through both work and personal matters. James says his mentor is actually a Director of North Construction and he often takes advice from him which has assisted him both professionally and personally.
James is extremely happy working at North Construction. He enjoys an easy commute to work as he lives locally with his rescue dog, Shep. He said his happiness is improved by working close to home and by the team he works with. He said, "you can't pay for people" and the North Construction team has been his biggest support as they have allowed him to progress his career in the way he has. Who knows what the future holds for James? From the short time I spent with him I know it will be an interesting story to follow. It is heart-warming for me to know that it all started with a traineeship with ET Australia Training College.
Since James graduated, ET Australia Training College has been the RTO of choice for many traineeships in North Construction's head office and we are proud to continue to work with such a supportive and progressive organisation.
RTO ID 90084