Your new career in childcare is just a course away. If you're passionate about becoming a childcare educator, you need the skills and knowledge necessary to complete the role. You also need a formal qualification like an early childhood education certificate.
The National Quality Framework (which regulates the child care industry) requires 50% of educators working in centre-based services with children preschool age and under, to have, or be working towards at least an approved diploma level qualification. The remaining educators must have, or be actively working towards, at least an approved certificate III qualification.
So, what does this mean for someone just starting out? This means an early childhood education certificate such as the CHC30113 Certificate III in Early Childhood Education and Care is the minimum qualification requirement you need to work in the industry. You can either already hold the qualification, or, be 'working towards' meaning you are working towards completion of the qualification. This means that once you start the course, your chances of gaining employment increase and you could potentially gain employment and start earning money right away.
Start out with an entry level early childhood education certificate like a CHC30113 Certificate III in Early Childhood Education and Care with ET Australia as a classroom based course, in a supportive learning environment. This course will offer you the skills and knowledge necessary to provide quality care for children. You'll learn how to assist with children's learning and development outcomes, promote health and safety, and adhere to ethical and legal frameworks. You'll also apply these skills in a practical setting, completing 120 hours of work placement in order to achieve the qualification. Upon successful completion of this course you'll be able to seek employment as an early childhood assistant educator, family day care worker, playgroup supervisor or nanny.
And this is only the beginning.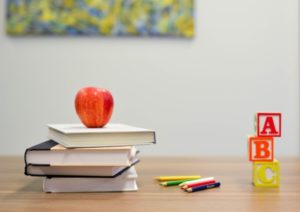 Completing a qualification in early childhood education not only gives you the flexibility to start work in the industry faster, it also gives you the option to continue on with your studies while you're working and getting paid for it at the same time. Upgrading your qualifications can increase your employment prospects and lead to a promotion or an increase in salary.
After the Certificate III qualification is complete, a CHC50113 Diploma of Early Childhood Education and Care is the natural continuation of your studies. Successful completion of this qualification can lead to a possible career in children's services as an authorised supervisor, centre manager, program leader or team coordinator.
You could even choose to continue on to complete a Bachelor of Early Childhood Education. A degree takes much longer to complete but offers you expert knowledge in children's services, and even more job opportunities. To become an Early Childhood Teacher (ECT), you need to complete a degree course. Upon completion you can work as a qualified ECT for children aged under 6 years at childcare centres, preschool or schools.
All in all, starting with the minimum early childhood education certificate is a great way to find out about the childcare industry before deciding if you want to further your studies.
So now you've got an important decision to make. Whatever you decide, here at ET Australia we're here to help. Take a look at our Early Childhood training programs and get in touch if you have any questions.
RTO ID 90084