"Anxiety is the most common mental health condition in Australia. On average, one in four people (one in three women and one in five men) will experience anxiety at some stage in their life."1
At ET Australia Training College, we have, in the past, enrolled students who have been diagnosed with an actual 'Anxiety Disorder'. But what we have found more common amongst people enquiring about courses, are feelings of anxiousness.
This differs from an anxiety disorder, as the anxious person often has the ability to control their 'worry' through certain management techniques. For people with an anxiety disorder, this feeling doesn't go away.
There are many reasons people consider returning to study. Whether it is for financial reasons in order to return to work, upskilling for a promotion or for self-development, the decision to take on an extra activity in your life can become very stressful. Stress can make us jump straight to that 'worst case scenario' and the cycle of anxiousness begins.
As a Training Officer for the College, I estimate that 80% of students who inquire about courses have experienced some form of anxiety relating to returning to study. In many cases, their anxiousness subsides after attending an information session, which provides all the specific details of the course. It's also a chance to meet the trainer and staff they will be working with during the program, and an opportunity to see other potential students who are in the same boat as them.
"I can't do this", "I get anxious meeting new people", "What if I don't remember how to study!?" are all examples of the negative self-talk students have experienced when thinking of starting a course.
If this sounds like your inner voice, the Beyond Blue Website2 provides a list of strategies people can use to try and manage their anxiety3.
Strategy number five is 'Take small acts of bravery'.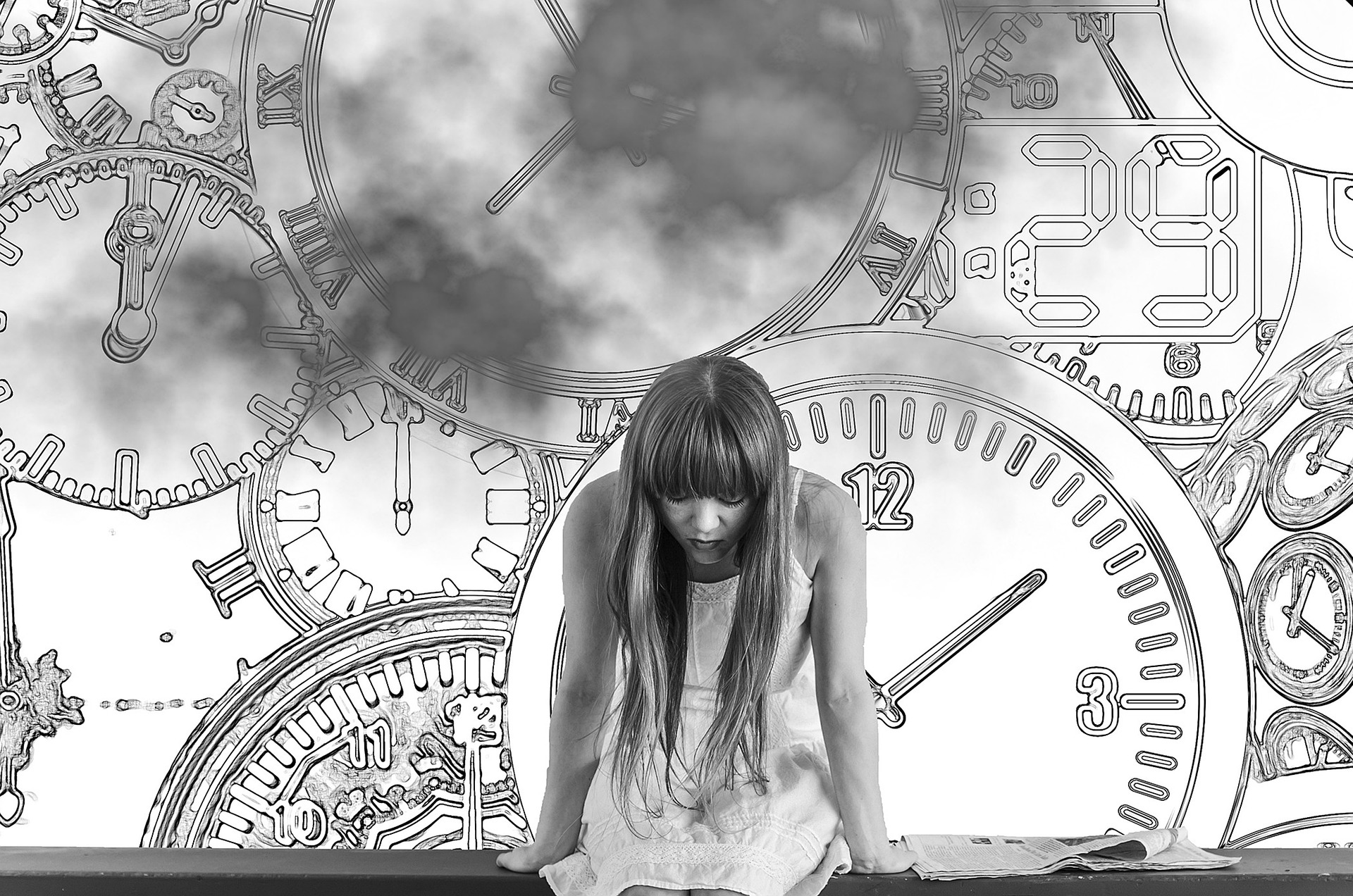 ["The way through anxiety is by learning that what you fear isn't likely to happen – and if it does, you'll be able to cope with it."3]
At ET Australia, we encourage people to take that act of bravery and come in to see us. We will be able to give you all the information needed to make an informed decision about whether or not returning to study is the right option for you at the time.
As a small Registered Training Organisation, ET Australia has the benefit of being able to cater our training to support each student individually. We keep class sizes small and offer additional support to students to assist them to navigate their way through the training, both in and out of class.
We also encourage a supportive and respectful atmosphere amongst students and have strict policies relating to bullying and equal opportunity for all. Students become at ease from very early on in the program and form friendships that continue long after they have received their qualification.
From my experience as a Training Officer, I have been able to personally witness the way a flexible training style and supportive learning environment has changed the lives of our students. With each day of the program, the anxiousness subsides and their confidence in their own abilities builds.
I have also been able to witness the crippling effect of self-sabotage when students don't have the strategies or support to combat negative self-talk or anxiousness.
[Behaviour is said to be self-sabotaging when it creates problems in our life and interferes with long-standing goals.4]
Amanda*, a former CHC33015 Certificate III in Individual Support (Ageing) student, struggled with motivation, constant absences and procrastination during the latter half of the program. She was on a destructive path that could potentially derail her chances of completing the qualification.
Through open discussion and the offer of genuine, non-judgemental support from ET Australia staff, we were able to ascertain the reasons behind Amanda's absences. She determined that her own negative self-talk had made her subconsciously self-sabotage. In addition, the anxiousness regarding changes to her life and responsibilities upon completion meant Amanda was literally afraid to succeed.
As a result of these discussions, we were able to create a catch-up plan for her missed practical hours. Through constant encouragement from ET Australia staff to combat that negative self-talk, she completed the program.
Amanda is now working in the aged care industry and is extremely proud of herself. An outcome that may not have occurred if we had not taken her anxiousness seriously, or missed it completely by assuming she was just a 'bad egg'.
Moving forward, we hope that more educational institutions foster the idea of individualising training, and taking mental health more seriously.
If you are considering returning to study, and anxiety is the giant in your 'David and Goliath Battle', Be the David.
RTO ID 90084
1www.beyondblue.org.au/the-facts/anxiety
2www.beyondblue.org.au
3www.beyondblue.org.au/the-facts/anxiety/treatments-for-anxiety/anxiety-management-strategies
4https://www.psychologytoday.com/au/basics/self-sabotage
*Student name changed to protect privacy