Your resume is one of the most crucial tools needed to market yourself to employers (in addition to your cover letter). But many people have no idea how to promote themselves, and often sell themselves short in terms of what they can bring to an organisation.
A well-written cover letter will lead a potential employer to your resume, and a specifically tailored resume can lead to an opportunity to meet face-to-face with that employer.
Your resume should show that you have the right skills, experience and qualifications to meet the role you are applying for, and also show that you are capable of presenting yourself in a professional manner.
Everyone will have a different opinion on what they like to see on a resume, but there are common denominators amongst the majority of opinions that form the basis of a quality resume.
These are; Contact Details, Key Skills, Personal Attributes, Employment History, Education/ Qualifications and Referees, in addition to being tailored to the specific industry or position you are applying for. e.g. What worked for Aged Care, won't work for the construction industry.
8 Top Tips Required to Help You Build Your Resume
1. Get the Look
There are a number of templates that are free to use online, however, you need to consider the industry you are applying for.
For example: If you are applying for a Receptionist job at a real estate agent, make sure you choose something that looks sleek and professional. Bright pink with polka dots would surely see your resume noticed for all the wrong reasons.
Photos on your resume: Almost always a bad idea. The quality is often very low when uploading to job sites or sending via email and it gives the potential employer the opportunity to form pre-conceived ideas about you based solely on your appearance. Tip: Let your skills do the talking.
2. Who are you?
Make sure your name and contact details are clearly shown on your resume. This way, if they want to contact you for an interview, they don't have to read a novel to find out who wrote it and where they can reach you. Tip: Make it as easy as possible!
When too much is too much…
There are certain pieces of information that you are not required to include on your resume. For example; your date of birth, gender, sexuality or health status.
Including these could give an employer the opportunity to pass over your application, if they have a preconceived idea of who they want for the role. Tip: Let your skills do the talking.
You aren't required to put your address on your resume, however, if you think highlighting your location would strengthen your application (e.g. they have asked for someone local, and you live in the next suburb), then use your discretion when including it.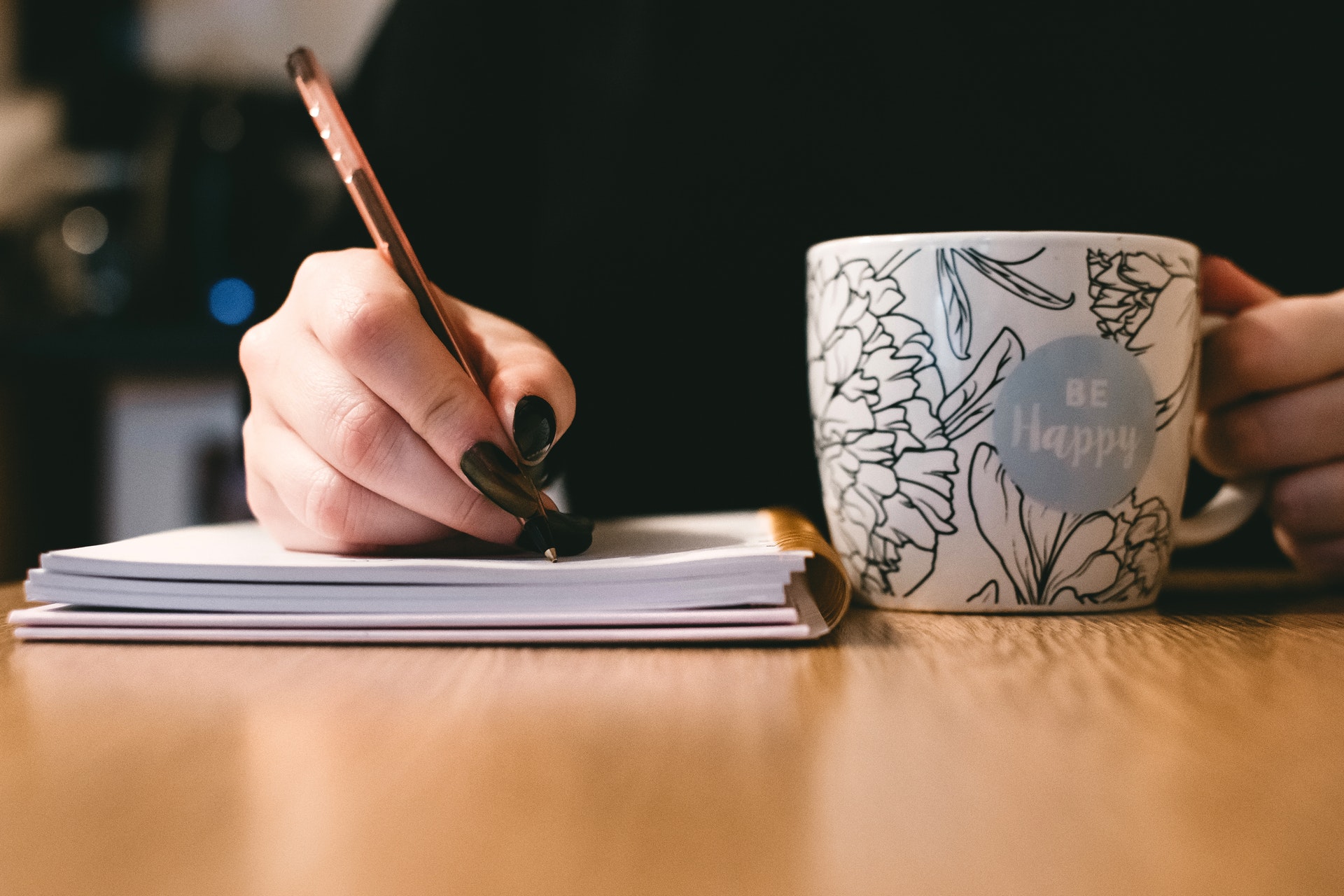 Writing your resume shouldn't be a chore, be positive and write down all the great achievements you have completed
3. Hit 'em with the good stuff right out of the gate!
Include a summary of your skills and attributes at the top of your resume, which are specifically relevant to the industry you are applying for.
This will entice the employer to read more about you, as they can see you have already ticked a lot of boxes in their mind.
An example for an aged care position:
Summary of Skills & Attributes
Recent experience in Aged Care Facility with an understanding of ACFI, Mandatory Reporting, following care plans and advocating for clients, assisting clients with medication and all aspects of personal care
Caring and supportive attitude
Good communication skills
Patience, discretion and a high level of professionalism
4. Where have you been?
Your employment history is an important part of your resume. It will show your prospective employer where you gained your experience and how long you stayed in your previous employment.
Include the time spent at each job (Month/Year – Month/Year), Your Title, Organisation and Duties.
If the role is not relevant to the position you are applying for, you won't need to expand too much on your duties or include unnecessary information. Include the basics of what your role involved and focus on highlighting roles that have the specific or transferable skills relevant to the industry you are currently applying for.
If you have bounced around a little bit too much, you can include the reason you left employment if it will not highlight a negative reason. e.g. you worked for an employer for one year, and then went on to another soon after. Was this due to the position being contract based? If the reason is not going to paint a negative portrait of you, feel free to include it.
If you have been with several employers for a short time within the same industry, consider consolidating the jobs so that it doesn't look as spread out on your resume.
For example;     
May 2010 – Jun 2013
Labourer (Contract Work), Various Employers
123 Constructions, ABC Scaffolding, 1X3 Labour Hire
5. Cher has left the building. We don't need to turn back time…
If you have been working for a long time, you might have 20 or 30 years' experience that you want to include on your resume.
Employers will not read it if it looks too much like an essay, so keep it simple, with only the relevant skills that are specific to the role you are applying for being highlighted.
Don't go back past 10 years – Fashion may always come back, but jobs you did more than 10 years ago are likely to be irrelevant in the current climate. Consider consolidating your experience unless it is relevant to the position.
For example; if you have just completed an Aged Care qualification, and you are now looking for work in this industry, using newly gained skills, consolidate your previous unrelated experience using a statement such as this, underneath your employment history: "Prior to the above positions, I worked in the hospitality industry for 20 years with various employers."
6. Show your receipts! 
Education and Qualifications are crucial for your resume, as they show where you obtained the qualifications to carry out the duties required for the role.
It is also an opportunity to show other skills that could be considered valuable to an employer but are not specifically required for the role they have advertised.
For example; you may have a Certificate in Business Administration, while this is not required for a role in aged care, it would be beneficial when it comes to completing documentation etc.
Make sure you include the year you obtained the qualification, the correct name of the qualification and where you obtained it.
Don't list things that are no longer relevant, like RSA and RCG's certificates that have expired, or skills that are now outdated e.g. Typewriting Course from 1970
7. Call in Back Up
Most employers require a minimum of two checkable work references for your application. It is extremely important that you list people who you know will give you a great reference, and sound professional on the phone.
It's not a great idea to list a former employer, who you didn't end on good terms with, or a friend that might take it as an opportunity to have a laugh.
They need to be contactable in business hours and should be someone who can vouch for your skills, your work ethic and attributes.
Make sure you get permission from your referees to list them on your resume, and give them the heads up when you have submitted an application, so they can be prepared for a call at any time.
You know what they say about assumption….
Don't assume someone will give you a good reference. There are many services that can do reference checks on your behalf, including your Job Service Provider. In this case, it's better to be safe than sorry.
8. Fresh Eyes
When you have finished your resume, have someone you trust look over it to see if it flows well, has no spelling or grammar errors and looks presentable. This person should be someone who you don't mind receiving constructive feedback from, and can also give you their honest thoughts.
Tip: Always run a final spell check before sending ANY application on your resume, cover letter and email.
Following the above steps should give you the tools you need to market yourself the best way possible before meeting an employer in person. While we can all agree that applying for work is a tedious task, you are only cheating yourself out of opportunities if you don't present quality applications each time.
Good luck on the hunt.
RTO ID 90084