Tuesday and Thursday Evenings
Venue:

Killarney Court Aged Care, Corner Cornish Avenue and Wyong Road, Killarney Vale
ET Australia Training College is pleased to offer an aged care training program that will run in the evening. This unique fee-free* program delivered on-site at Killarney Court, Killarney Vale has been designed to meet Alino Living's need for entry-level care support staff.
Students will undertake classroom-based training in CHC33015 Certificate III in Individual Support (Ageing) on-site at the Killarney Court facility, where they will learn how to support the residents, build relationships, network with the community and practice professionalism. Students will undertake work placement at one of four local Alino Living aged care facilities and experience the reward of assisting residents to maintain independence and live a more fulfilling life.
ET Australia has worked with Alino Living to create this aged care employment program to meet their industry needs. Alino Living will make offers of employment to students who display the skills and qualities they are looking for in Care Support Employees. This program is a fantastic opportunity to become part of the Alino Living team and embark on a rewarding career with one of the largest independent not-for-profit aged care organisations on the Central Coast.
*Training in priority qualifications is fee-free and fully funded by the NSW and Commonwealth Governments. To check your eligibility, please contact ET Australia on 4323 1233 or email training@etaustralia.com.
Please note, the CHC33015 Certificate III in Individual Support qualification is superseded. Students can still enrol into the superseded qualification and students will be contacted to transition into the current qualification CHC33021 Certificate III in Individual Support when it is available for delivery by ET Australia.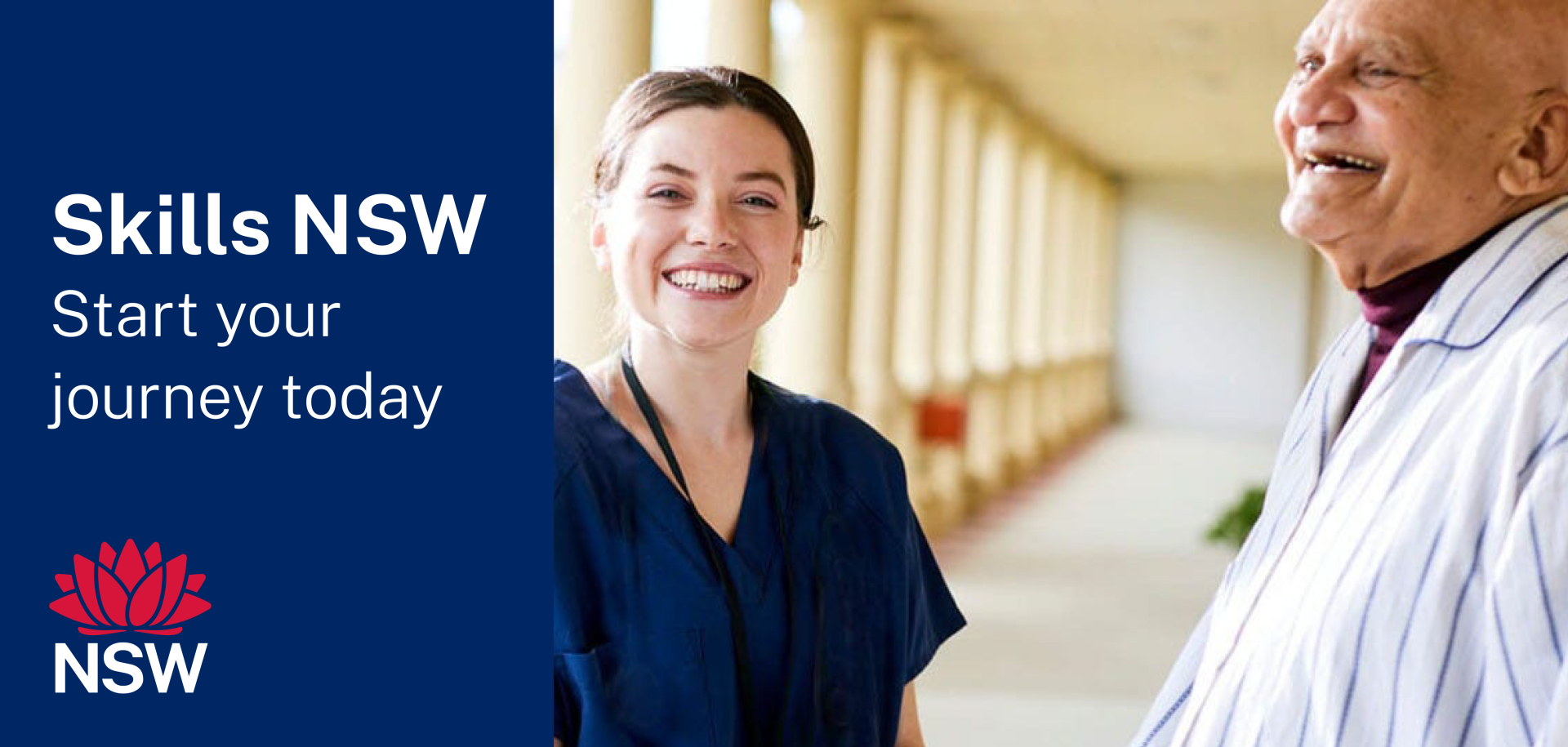 COURSE ENQUIRY?
Please complete the form so we can assist with your enquiry.
"*" indicates required fields