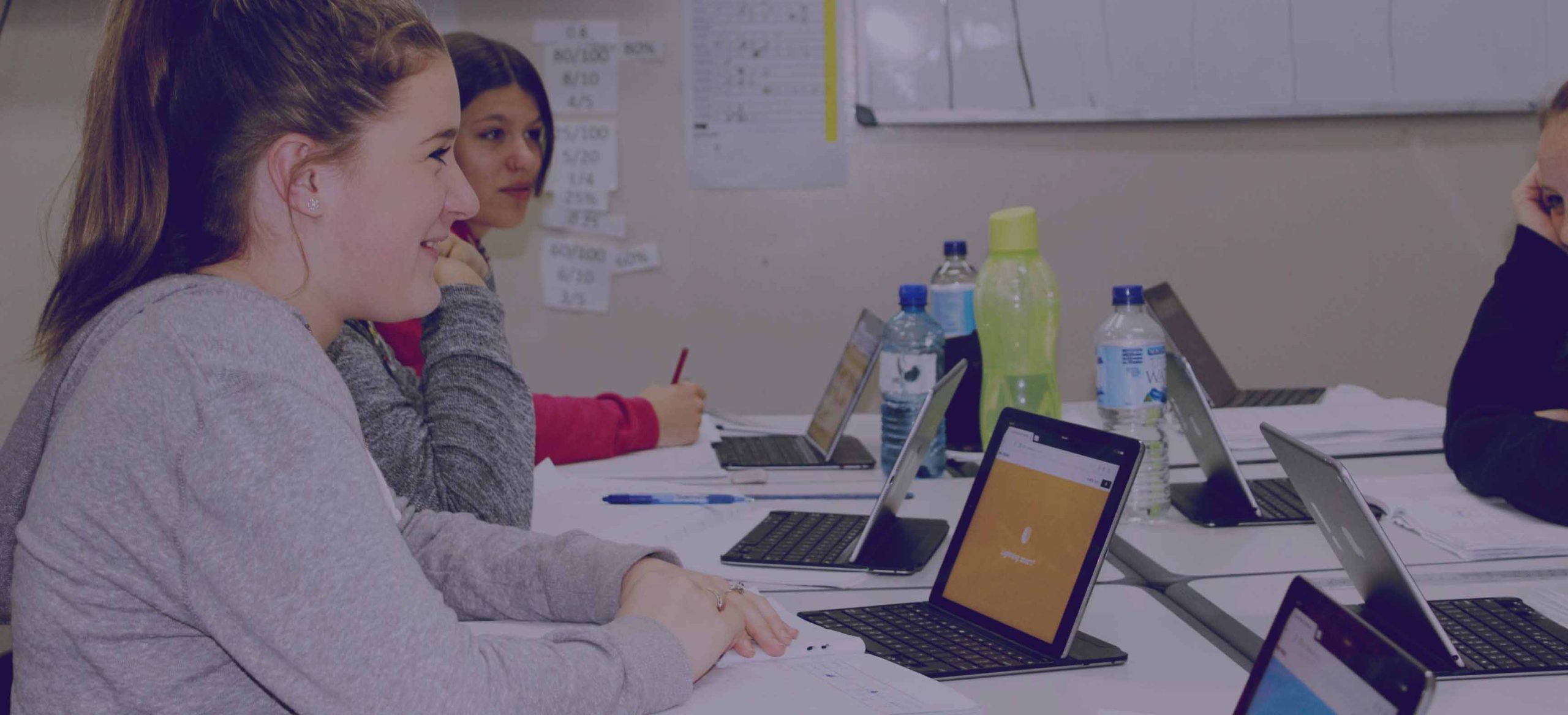 Welcome to the Term 4 Newsletter.
Welcome to the Term 4 Newsletter.
Welcome to Term 4 2017
ET Australia Secondary College is expanding in 2018 by an extra 40 student places. This growth in the school is to respond to unprecedented demand from parents and students who want a place at ETASC. We are currently recruiting for extra teaching and support staff to ensure that our very successful staff to student ratio is maintained and we have 2 new classrooms planned and ready to be fitted out for school use. If further expansion occurs in 2019 it will only be for a further 20 extra places. We want our school to remain a small school. A small school model has many benefits. A key feature of our school is our safe and nurturing environment and we believe keeping the school small is a factor in us achieving and maintaining our great school atmosphere.
Our Year 10 students are rapidly progressing towards the achievement of their RoSA. We have conducted Career Pathway Plans with our Year 10 students and their parents/carers. The individualised Pathway Plans set out plans for work experience placements to occur in term 4 and also records specific employment and further study plans for each student to ensure that the positive momentum achieved by students this year continues on for next year and beyond after graduation.
Our academic focus on literacy and numeracy skills, our school philosophy that is designed to create a safe and nurturing environment, and our focus on fostering each student's work ethic appears to be a successful combination.
If anyone ever has suggestions about how to improve on our success, we are open to opportunities and suggestions.
I hope that every student enrolled at ETASC fully utilises the opportunities available to them in our school and in the education pathways that are presented.
Tony Mylan
ET Australia Secondary College Principal
Year 7 and 8 Orientation Days
When: Wednesday 1st of November and Wednesday 6th of December
Location: ET Australia Secondary College
This day has been organised for incoming 2018 students to get a taste of the workings of ETASC, meet other students, meet their teachers and for parents to meet other parents of Year 7 and 8 students.
An invite via email has already been sent to those parents who have registered for the first orientation day. If you haven't accepted your invitation please do so prior to next Wednesday 1st of November for catering purposes.
If you would to attend, please call the school office on 02 4323 1233 to register your interest.
Year 10 Graduation
When: Thursday 7th of December
Location: Diggers at The Entrance
Every year the school celebrates the achievements of its Year 10 graduates.
Family and friends join this formal occasion where students are recognised for academic and personal achievements, it is also an opportunity for extended families to witness this milestone in their child's education.
A $100 payment for this event secures 3 tickets at a subsidised price.  These tickets are for the Graduate and 2 guests, additional tickets will be available shortly.  There is a two course meal, lolly buffet and soft drink.  This is an alcohol and smoke free event.
School Celebration Assembly
When: Wednesday 13th of December
Parents and friends of our Year 7, 8 and 9 students are invited to celebrate the accomplishments of their children, at our School Celebration Assembly. Those attending will see examples of the work being done in class, be entertained by some short presentations and witness the presentation of achievements and awards to many of the students from each year level. School Reports will be handed out at this time.
Further information about this event, venue location and how you can reserve you seat will be emailed to you in the next couple of weeks.
This event is free to family and friends.
2018 Enrolments
The College is enrolling students for 2018 and beyond.
The number of enrolments we are currently experiencing are slightly up compared to 2017 across all years. For Year 7, we already have 5 places booked for next year so places are filling faster in Year 7 than compared to 2017.  We are also receiving enrolments for future years up to and including 2020. Our school's growing reputation is generating ongoing interest. Thank you to those parents and students who are recommending our school to prospective students who will value and enjoy what ETASC provides.
If you or anyone you know are interested in a place for 2018 in Years 7, 8, 9 or 10 you are urged to act now. Please call the College office on 02 4323 1233 so we can send you an information pack in the mail.
Opal Cards
The Department of Transport's introduction of OPAL Cards is designed to reduce schools' involvement in the issue and re-issue of this free service for school children. Parents are now responsible to follow up with errors / lost and stolen cards. Students are advised not to put OPAL cards near phones or other disabled cards.
For more information on Opal Cards please refer to our College Handbook.
Contacting Students in Class Time
Please do not ring your child during class time, they will be tempted to answer which is very disruptive to the class. In any case their phone should be OFF and AWAY! Parents who need to contact their child during school hours are asked to do so by calling 4323 1233 or wait till break times.
School Fees
Parents/carers are required to make sure that school fees are kept up to date.
The school is restricted on what we can offer to your child without these fees and we will not include students in activities where fees are outstanding.
For more information on ETASC school fees please refer to our College Handbook.
PDHPE
Students attending ETASC are required to participate fully in PDHPE.  This includes doing some physical activity as part of their subject.  In Term 4 and 1 we are offering the following activities in order to encourage more active involvement.
Years 7 and 8 students may choose from:
Lawn Bowls
Swimming
Gym at Snap Fitness (limited numbers)
Years 9 and 10 students may choose from:
Lawn bowls
Gym at Snap Fitness
Where a student has a temporary incapacity and requests an exemption, a letter from a parent will suffice for one week, any time beyond one week must be supported by a Doctor's Certificate.
Free After School Tutoring
Any student who wants help after school (on any subject) should ask the subject teacher and arrangements can be made for most afternoons.
Weekly Timetable
Monday:
Extension Science (Y10 students intending to complete the HSC) 2:30pm to 3:30pm
Tuesday:
Literacy tutoring 2:30pm to 3:30pm
Thursday:
Extension English (Y10 students intending to complete the HSC) 2:30pm to 3:30pm
Numeracy tutoring 2:30pm to 3:30pm
Friday:
Extension Maths (Y10 students intending to complete the HSC) Friday 11.55am to 12.55pm
All extra curricular or tutoring classes are free.
Excursions and Events
There are a number of School Events planned in Term 4.
Parents will be emailed with details of each event and where permission is required, we ask that you REPLY to the email with your permission, as instructed. This will ensure that your response goes to the staff member who is responsible for that event.  This system will be refined in future.
Students without parental consent provided cannot be included in the event, phone calls, handwritten notes and texts will no longer be accepted, unless a prior agreement has been made with the Assistant Principal. Some events will be limited due to transport or other considerations, so getting in early will be important, once you are notified that bookings are open.
School Lockers
The school has provided lockers at no cost for students to store their school bags to improve security and Work Health and Safety.  Students are asked to clean out their locker at the end of every Term. Items left in lockers at the end of each term will be discarded. If you value the contents of your locker, please take it with you.
Students are encouraged to keep lockers locked at all times, even when empty. We are keen to prevent unauthorised access to your locker and/or to have other people placing objects in lockers which do not belong there.
Medication Taken at School
Parent/Carers are reminded that students must not bring medication to school without advising the school in writing (this includes non-prescription medication). Medication which needs to be taken during school hours must be held and administered by school staff, not the student.
For more information on medication at ETASC please refer to our College Handbook.
Student Expectations and Rewards
Students are expected to observe common courtesy, and show respect for each other and for staff.
Where students demonstrate consistent effort in the school community they may be rewarded with a Gold Card, which can be used to access various privileges or recognition. These Rewards are designed to be timely, appropriate and meaningful to the student.
For more information on expected student behaviour and rewards please refer to our College Handbook.
Year 8 French Excursion
When: Friday 24th of November
Location: L'isle de France Restaurant
The topic of French study this term is food. This excursion will enable students to experience a little French culture and to apply their newly acquired French language in a real life setting to order food.
The activity is related to the school's French language curriculum. It is therefore free to all students.
 After school assembly students will be taken to L'isle de France restaurant using the school's mini-bus. They will return by the end of the school day.
Parents please lookout for permission notes for this excursion being sent to you via email in the next couple of weeks.
Year 8 Transition to Year 9
When: Monday 4th of December
For the last two weeks of the 2017 school year, Year 8 students will transition into Stage 5 here at ETASC. This means students will be exposed to the Stage 5 curriculum, become used to starting school at 9:10am and get used to their new classrooms prior to the start of the 2018 school year.
If you have any further questions about this transition period please feel free to contact the school office on 02 4323 1233.
Year 10 Final Exams
When: Friday 10th of November
Year 10 Extension Week
When: Monday 13th of November to Friday 17th of November
Year 9 Final Exams
When: Friday 1st of December
Procedure for Friday Classes – Years 9 and 10 Only
'Catch up' on Fridays was introduced to reduce the likelihood of students falling behind if they have missed important work during the week. It is designed as a reward for students who are productive.
'Catch Up' can also be utilised as time to consult with our Student Development Coordinator regarding career advice, and for helping students prepare resumes for job search etc. Staying for 'Catch Up' when required is not optional. Failing to stay for 'Catch Up' or provide a Medical Certificate or written note from parents will lead students to being asked to enter a Learning Contract and then to possible withdrawal of a position in the school if the Learning Contract is not adhered to by the student.
ET Australia Secondary College Term Dates
| | | | | |
| --- | --- | --- | --- | --- |
| Year | Term | Year | Start Date | Finish Date |
| 2018 | Term 1 | 7 and 8 | Wednesday 31st of January | Friday 13th of April |
| 2018 | Term 1 | 9 and 10 | Thursday 1st of February | Friday 13th of April |
| 2018 | Term 2 | All | Wednesday 2nd of May | Friday 6th of July |
| 2018 | Term 3 | All | Tuesday 24th of July | Thursday 27th of September |
| 2018 | Term 4 | All | Monday 15th of October | Wednesday 19th of December |
2018 ET Australia Secondary College staff development days (no school for students):
Monday 30th of April
Tuesday 1st of May
Monday 23rd of July
Friday 28th of September