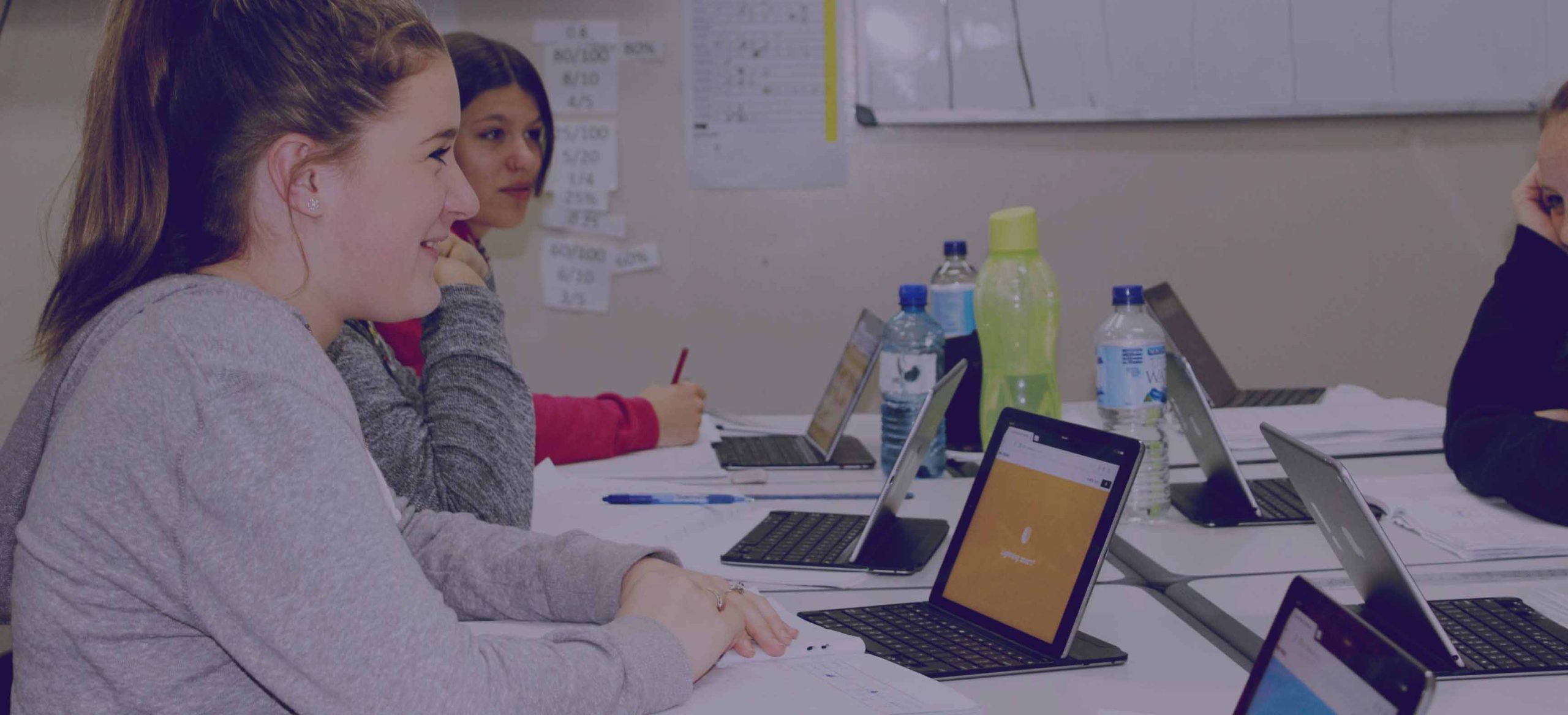 Welcome to the Term 3 Newsletter for 2020
Welcome to the Term 3 Newsletter for 2020
Welcome to Term 3 2020 from the Principal
So far, despite us all experiencing a global pandemic, 2020 has been a success. ETASC is on target to reach its notional maximum of 170 student enrolments. ETASC enrolments are now open for 2021 for Year 7 to Year 10 and for our first intake of Year 11 students.
We have successfully registered ET Australia Secondary College to be NESA accredited to deliver Year 11 and Year 12, so in 2021 our school will offer places in Year 11 and in 2022 become a Year 7 to Year 12 secondary college. This development provides a new option for our current Year 10 students and for all future Year 10 ETASC students. They can now apply to enrol into Year 11 with ETASC.
ET Australia is expanding our secondary college and relocating to provide our students with two new school campuses, better educational facilities, and an opportunity to have a comprehensive Year 7 to Year 12 school experience. Our school will be relocating at the end of this year. ET Australia will open two new school campuses in time for the 2021 school year, both located in the Gosford city centre. We will have a new Year 7 to Year 10 school campus and a separate Year 11 and Year 12 campus. More details regarding the move and Year 11 and 12 are included in this newsletter. We are keen to offer Year 11 enrolment information to our current Year 10 students before we open up places to students from other schools and we have been informing our current Year 10 students individually already.
At this time of the year, we are focused on assisting our Year 10 students towards the achievement of their RoSA. We also look forward to supporting our Year 10 students in their next step, onto Year 11 and 12 studies, to work or vocational training. The time to plan this next step has arrived and later in Term 3 and in Term 4 we will be undertaking the second round of Pathway Plans with Year 10 students, this time with parents/carers present and involved. We are here to support and guide students all the way along their career and learning path.
We are pleased with the progress that students in all year groups are making in their academic studies. Parent/Teacher interviews are timetabled to occur on the 28th July and the 5th August. These interviews are a great communication point about student progress between school and home.
Our academic focus on literacy and numeracy skills, our school philosophy that is designed to create a safe and nurturing environment, and our focus on fostering each student's work ethic appears to be a successful combination.
If anyone ever has suggestions about how to improve on our success, we are open to opportunities and suggestions.
I hope that every student enrolled at ETASC fully utilises the opportunities available to them.
Tony Mylan
ET Australia Secondary College Principal
Excursions and Events
There are a number of school events planned for Term 3.
Parents/carers will be emailed with details of each event and where permission is required, we ask you REPLY to the email with your permission, as instructed. This will ensure your response goes to the staff member who is responsible for that event.
Students without parental/carer's consent provided cannot be included in the event. Phone calls, handwritten notes and texts will no longer be accepted, unless a prior agreement has been made with the Assistant Principal. Some events will be limited due to transport or other considerations, so getting in early will be important, once you are notified that bookings are open.
Parents/carers please look out for the permission notes for the excursions mentioned below which will be sent to you via email.
Whole School Event – Jeans for Genes day
When: Friday 7th August
Location: ET Australia Secondary College
This national event supports the Children's Medical Research Institute and helps find cures for children's genetic diseases. Students and staff are invited to wear all things denim to school on this day and provide a gold coin donation to raise money for this worthy cause. All donations will go to the Jeans for Genes Children's Medical Research Institute.
Prizes will be awarded for best double denim on the day!
Year 10 Youth Booth Incursion
When: Thursday 13th August
Location: ET Australia Secondary College
Year 10 students are invited to participate in the Youth Booth program.
Youth Booth is an incursion that will provide Year 10 students with access to a variety of qualified health industry professionals, allowing them the opportunity to discuss health matters and receive information and advice on services available to them in the community. Central Coast Health and Youth Health offer this initiative.
Parents/carers please look out for the permission note for this incursion which will be sent to you via email.
Participation for this incursion is limited to 30 students, so those who return the note first will be given priority.
Year 8 Geography Excursion
When: Tuesday 15th September
Location: Australian Wildlife Walkabout Park
In Geography this term students will learn about interconnections.
An excursion to the Australian Walkabout Wildlife Park is organised to give students the opportunity to learn about what impacts animals and their habitats.
Students will discover what can be done to help protect and care for these animals.
Students will spend the morning exploring the park with a ranger who will share valuable information about each of the native animals found inside the park.
Parents/carers please look out for the permission note for this excursion which will be sent to you via email.
Year 9 and Year 10 Newcastle Excursion
When: Thursday 17th September
Location: Newcastle
This term all Year 9 and Year 10 students will have the opportunity to attend an excursion to Newcastle for fun activities and team-building exercises.
Students will have the chance to participate in one of the following activities:
Quad biking
Art mania
Unreal virtual reality
Jet flight simulator
Escape rooms.
Parents/carers please look out for the permission note for this excursion which will be sent to you via email.
Year 8 French Incursion – Crêpe Cooking
When: Wednesday 23rd September
Location: ET Australia Secondary College
To introduce students to the food unit, French-speaking chefs will come and teach our students how to make crêpes.
All the ingredients, equipment and instructions will be provided so students can cook their own crêpes. Students will begin to learn French terminology for key ingredients and cooking processes.
They will also enjoy eating the delicious crêpes they make and if parents/carers are lucky, students might even repeat what they learn at home for you.
Parents/carers please look out for the information note for this incursion being sent to you via email.
Duke of Edinburgh Hikes
When:
Day hike – Tuesday 4th August,
Practice overnight hike – Tuesday 25th to Wednesday 26th August,
Qualifying overnight hike Thursday 10th to Friday 11th September
Location: Various locations around the Central Coast and Sydney
In Term 3 Duke of Edinburgh participants will be going on their final day hike in Bouddi National Park to prepare for their adventurous journey.
They will get to practice carrying a pack, putting up tents, cooking on gas stoves and navigating routes using maps.
At the end of term students will participate in their practice overnight hike, following the Great North Walk Track in Sydney, and if successful will go on to complete their qualifying overnight hike along a different part of the Great North Walk Track.
The aim is that by the time students do the qualifying hike they can independently navigate their way through the bush and survive the night.
Year 10 Incursion – B Street Smart
During Term 3 Year 10 students will participate in the B Street Smart online incursion.
B Street Smart aims to reduce the fatality and injury rates of young people by promoting safe behaviours as drivers, riders and passengers. This year, the B Street Smart team will use a series of video sessions and other resources to support the road safety content in the PDHPE curriculum.
Each session will have the underlying theme that young people have a responsibility for making decisions as drivers, riders, passengers, or pedestrians. Information will be provided to students on the consequences of distracted driving, speeding, drink and drug driving and driver fatigue. There is also information on the safety features of vehicles and how these are tested.
The first session begins with a motor vehicle crash scenario, which includes the lead up to a car crash involving three young people and a motorcyclist. The scenario shows the interaction of the rescue services at a crash scene and the potential consequences of being involved in a crash. This includes an insight into the patient's journey through the hospital from the emergency department to rehabilitation. It also follows the driver's progression through the police station and courtroom.
Following the crash scenario, a presenter from the Brain Injury Unit at Westmead Hospital – who has suffered a traumatic brain injury as a result of a motorbike crash – gives a talk about his experiences. This a powerful reminder of how trauma could affect any one of the participating students.
The next session includes a guest speaker who has sustained a spinal injury due to a car crash and a guest speaker who has lost her son in a motor vehicle crash.
There is then a live demonstration of stopping distances and the program concludes with current road safety messages.
Approval of ETASC Year 11 and Year 12 Campus – 2021
We are very happy to announce that ETASC has been granted conditional approval to open a Year 11 and 12 school campus in 2021 by the NSW Education Standards Authority (NESA).
NESA inspectors visited the college in June to inspect the proposed campus, review our policies and procedures and provide feedback. The inspection was successful, our comprehensive application was accepted and ETASC has been given conditional approval to open a Year 11 campus in 2021 that will grow to Year 11 and Year 12 in 2022.
The ETASC Year 11 and Year 12 campus will be located at 125 Donnison Street, Gosford. ET Australia's Adult Training College already occupies the ground floor of this building. The first floor of the building will be completely renovated to create a new Year 11 and 12 campus ready for the start of the 2021 school year.
Information about the new campus is included in the ETASC Year 11 and Year 12 College handbook located here.
Current ETASC Year 10 students who are interested in continuing in Year 11 at ETASC in 2021 will need to follow the application process outlined in the ETASC Year 11 and Year 12 College handbook.
More information will be made available to parents/carers and our community as it comes to hand.
New ETASC Year 7 to Year 10 Campus – 2021
We are also very happy to announce that ETASC's Year 7 to Year 10 college currently located in the Parkside building at 123 Donnison Street, Gosford, will be moving to a new location with new classrooms and extra teaching and learning resources ready for the start of the 2021 school year.
Our new Year 7 to Year 10 campus is in The Imperial Centre where Aldi used to be.  The new campus is architecturally designed with larger classrooms, more individualised learning spaces, a school library space, a science lab, a computer lab, and a larger student kitchen area. The new campus will give our students and staff a new fit-out that is more spacious and more suited to teaching and learning.
To give our school community a preview of what the two new school campuses will look like we have created a fly-through video below, taking you inside our new campuses to get a feel of what students will be experiencing in 2021.
Parent/Teacher Interviews
Parent/Teacher interviews will be held at the beginning of Term 3 on Tuesday 28thJuly and Wednesday 5th August.
Parents/carers will receive an email when school returns advising of the session times and how to access the booking page on the Synergetic parent/carer portal.
If you miss out on booking a time online, you can request a phone interview with your child's teachers at a time that is mutually convenient.
Regular Pattern of School Attendance Required by Students
A reminder to parents/carers that for their child to continue their enrolment here at the college, students need to maintain a consistent pattern of attendance.
The New South Wales Education Standards Authority (NESA) require all students to have a minimum attendance percentage of 85% throughout the year.
This means the college expects every student to attend school every day unless they are too sick to attend. In the event of absence caused by illness, the college requires an explanation of the absence within 24 hours of the student's absence. Notification can be provided via text message, email, or phone call. In the event of three or more consecutive days off, the college can request a Doctor's certificate to support the provided reasons. If you have other reasons for a student being absent for the day (family emergency for example) please provide the college office with an explanation so we can account for the student's absence.
For more information on school attendance please refer to our College Handbook.
Request for Student Leave
The Department of Education's requirement for school attendance also affects opportunities for families to take holidays during school terms. Some schools are withdrawing the option of families taking students out of school for holidays. ETASC is flexible but the Minister of Education requires us to ensure all student leave during term time be approved by the college Principal in advance. A student leave request form is available from reception and needs to be completed 4 weeks prior to the planned absence from school.
Please contact the college office on 4323 1233 if you have any further queries about holidays during school terms.
ET Australia Secondary College – A Non-Smoking High School
ETASC is a non-smoking secondary college for ALL students and staff.
Students who are caught smoking cigarettes during school hours will have their cigarettes confiscated and destroyed. Parents/carers will be contacted to inform them of this behaviour.
Any student smoking during school hours will be in breach of school rules and will be treated the same way as any other breach of school rules. Repeat offenders will be placed on a school contract that will stipulate the behaviour required to maintain their enrolment at the college. The school contract with the student will include provision of access to quit smoking programs and access to the college psychologist to develop strategies to use instead of smoking during the school day. Breaching the school contract will result in the student's expulsion from the college.
Enrolments
2020
Interest in the college has continued to increase in 2020, and the announcement of a Year 11 and Year 12 campus for 2021 and beyond will attract students who are interested in completing the HSC.
Limited student places are available in the college for the remainder of the school year. Year 7 and Year 8 both have waiting lists and there are only limited places available in Year 9 and Year 10.
2021
The college is currently accepting enrolments for Year 7 students for 2021 and future years.
Interviews for places in Year 8, Year 9, and Year 10 for 2021 will also commence this term.
Thank you to those parents/carers and students who are recommending our school to prospective students who will value and enjoy what ETASC provides.
If you or anyone you know are interested in a place for Year 7 in 2021 you are urged to act now. Please call the college office on 4323 1233 so we can send you an information pack in the mail.
School Fees
A reminder to parents and carers that paying school fees is compulsory at ETASC as the contributions made provide opportunities for students to participate in a variety of different learning experiences.
It is a requirement of a student's enrolment that school fees are paid by parents/carers and failure to pay fees will result in the student's enrolment being withdrawn.
Scholarships are available to families who are suffering financial hardship and we encourage all parents/carers to apply for scholarships if they are struggling to pay school fees. Information regarding school fees, payment plans and scholarships are available on the college website.
For more information on ETASC school fees please refer to our College Handbook.
Opal Cards
The Department of Transport issues OPAL Cards and schools are no longer involved in the issue and re-issue of this free service for school children. Parents/carers are now responsible to follow up with errors / lost and stolen cards. Students are advised not to put OPAL cards near phones or other disabled cards.
For more information on Opal Cards please refer to our College Handbook.
Contacting Students in Class Time
Please do not phone your child during class time, they will be tempted to answer which is very disruptive to the class. Their phone should be off and out of sight. Parents/carers who need to contact their child during school hours are asked to do so by calling the college office on 4323 1233 or wait until break times.
Banned items – Reminder
A reminder to all parents and carers that the following items are banned at the college:
Chewing gum
Aerosol cans – deodorant etc
Permanent markers
Laser devices
Metal or opaque drink bottles
Cigarettes or e-cigarettes
Cigarette lighters or matches.
If students bring these items to school, they will be confiscated.
If students continue to bring these items to school appropriate action will be taken in accordance with the consequences for breaches of the expected behaviours outlined at enrolment and in the College Handbook.
PDHPE
Year 7 and Year 8
During Term 3 Year 7 and Year 8 students will have the opportunity to participate in a range of activities that will use specialised and fundamental movement skills. Activities such as soccer, Oz tag, netball, dodgeball, and small sided games will help students demonstrate and reinforce the transfer of skills across different movement contexts.
Students will be able to identify both offensive and defensive strategies and tactics across all the provided physical activities.
Year 9 and Year 10
During Term 3 Year 9 and Year 10 students will participate in activities that encourage them to work as part of a group. They will be required to create a group performance that uses timing, rhythm, and space. Students will then self and peer reflect on their performance and provide feedback that can be used to improve future movement experiences.
Where a student has a temporary incapacity and requests an exemption, a letter from a parent/carer will suffice for one week, any time beyond one week must be supported by a Doctor's Certificate. If you need further information, please contact ETASC PDHPE teacher Joshua Wakem on 02 4323 1233.
Please note these options are subject to change depending on student selections.
Gifted and Talented Program
For Term 3, students in the Gifted and Talented Program will be completing the following:
Year 9 and 10 Groups
Students will be competing in the Australian Mathematics Competition. The competition demonstrates the importance and relevance of Mathematics in students' everyday lives.
Students will also compete in the Science Olympiad Exams, testing their knowledge, critical thinking and problem-solving skills.
Videos for Change Competition
All students at ETASC have been given the opportunity to participate in Videos for Change 2020. Videos for Change is a way to create awareness and motivate others to take positive action on a school, community, national or global scale.
Free After School Tutoring
Any student who wants help after school in any subject should ask the subject teacher and arrangements will be made to provide free tutoring for most afternoons.
Weekly Timetable
Tuesday:
Extension Maths (Year 10 students intending to complete the HSC) 2:30pm to 3:30pm
Literacy tutoring 2:30pm to 3:30pm
Thursday:
Extension Science (Year 10 students intending to complete the HSC) 2:30pm to 3:30pm
Numeracy tutoring 2:30pm to 3:30pm
All extra-curricular or tutoring classes are free.
Learning Enrichment Opportunities
ETASC offers free tutoring for all students.
For students who are identified as needing extra assistance with:
Reading
ETASC offers two reading programs: QuickSmart and MacqLit
Mathematics
ETASC offers QuickSmart and consolidation of classwork and after school tutoring
Writing
ETASC offers English tutoring and consolidation of classwork
We strongly encourage all students to take advantage of our free tutoring.
School Lockers
Lockers are provided at no cost for students to store their school bags to improve security, and work, health and safety. Students are asked to clean out their locker at the end of every term. Items left in lockers at the end of each term will be discarded. If you value the contents of your locker, please take it with you.
Students are encouraged to keep lockers locked at all times, even when empty. We are keen to prevent unauthorised access to your locker and/or to have other people placing objects in lockers which do not belong there.
Medication Taken at School
Parent/carers are reminded that students must not bring medication to school without advising the school in writing (this includes non-prescription medication). Medication which needs to be taken during school hours must be held and administered by college staff, not the student.
For more information on medication at ETASC please refer to our College Handbook.
Positive Behaviour Management and Rewards
ETASC's Positive Student Behaviour Reward system includes short term, medium term and long term rewards. Reward days once a semester are the pinnacle reward of this system.
Short Term Rewards – Fortnightly Basis
Short term rewards will occur on a fortnightly basis and be awarded to one student from each class based on their behaviour in the previous two weeks. Teachers will consider the number of positive behaviour reports or in class points awarded, the student's attendance during this time and any noticeable changes in a student's behaviour. Students will be informed of their positive award in a manner that is comfortable to them – during the whole school assembly, stage assembly, class time or on an individual basis.
Short term rewards including but not limited to may be:
Chocolates
Free lunch – pizza etc
Books
Trinkets, toys, stationery etc.
Medium Term Rewards – Term Basis
The accumulation of positive behaviour reports over a term will earn students medium term rewards. A schedule of rewards will be provided to the students at the beginning of each term. The accumulation of positive behaviour reports over the term will earn a student rewards.
The number of positive behaviour reports required to achieve specific medium term rewards include:
| | |
| --- | --- |
| # of Positive Behaviour Reports | Reward |
| 25 | Qualifies student to attend semester reward day |
| 30 | Listen to music during class time for one week |
| 40 | 5 minute early mark at the end of the school day for one week |
| 50 | Free lunch order to the value of $10 |
Long Term Rewards- Semester Basis
The long term reward for sustained positive student behaviour is an invitation to attend the reward days held at the end of each semester. Students will be invited to attend our reward day if they have accumulated at least 25 positive behaviour reports during the semester. If a student is invited to a reward day and engages in negative behaviour before the event, their invitation can be revoked. Reward day activities aim to be fun days with activities that students want to participate in.
Our reward days so far have included:
Go karting
Jet boats
Laser tag
Mini golf
In determining whether students are entitled to attend a reward day the following will be considered:
The number of positive and negative behaviour reports a student has received
School attendance – students need to maintain a regular pattern of attendance
Outstanding school fees – A student's school fees need to be no more than 1 month in arrears to be eligible to attend reward days
School Contract – if a student has been placed on a school contract, they are deemed ineligible to attend reward days. Exceptions on a case-by-case basis may be considered by the Assistant Principal but this is not negotiable.
If parents/carers have questions regarding the positive behaviour system, we welcome feedback and questions so please contact the Assistant Principal.
Changes to Teaching Staff
Anne Tucker has joined us to fill the vacant Learning Enrichment Teaching role three days a week. Anne will be working with Year 7 students on Wednesday, Thursday and Friday providing additional learning activities and support in class.
Welcome Anne!
Year 7 Immunisation 
Please note the following immunisations for Year 7 students:
Wednesday 11thNovember 2020
Vaccines to be given HPV/Gardasil
If you need further information about our immunisation program, please contact the college office on 43231233.
Year 7 High Resolves Program
Over the course of 2020, every Year 7 student will take part in a new program being delivered at ET Australia Secondary College. The program is designed to support and nurture our learners to become future global citizens and leaders.
ET Australia Secondary College is working in partnership with 'High Resolves' to facilitate our young learners explore the concepts that surround topics such as 'Identity and Purpose'.
This new and exciting approach will see Year 7 students experience a simulated 'Peak Experience' as well as providing weekly lessons and group discussions which will be delivered across the curriculum.
At the end of the year, each student will be given the opportunity to volunteer and become citizens and leaders in their own context and community.
HSC Numeracy and Literacy Minimum Standard Testing
Year 10 students will be participating in their first attempt at the HSC Literacy and Numeracy minimum standards test.
This test is mandatory for all Year 10 students.
Students have 6 attempts to achieve the minimum standards before the completion of Year 12. The test is recommended for all students to participate in, as many jobs and courses also require the completion of the Literacy and Numeracy Minimum Standards.
The test days are scheduled for week 2 on:
Monday the 27th of July
Tuesday the 28th of July
Wednesday 29th of July
More information will be emailed to parents/carers at the start of Term 3.
SYNC – Skills You Need Consolidating
This year ETASC has introduced a new course called SYNC for Year 9 and Year 10 students that focuses on various skills which will help them consolidate the learning they are doing in class. SYNC provides students with skills and knowledge that will be useful in life after school.
Each lesson aims to help students establish and practice the fundamental skills necessary for further education and work. Numeracy tasks are included in the 9-week program to showcase how numeracy is universal and used in a wide range of situations.
Classes include:
Nutrition – properly reading food labels, budgeting, planning, food wastage and cooking skills
Computer Skills – using Microsoft Office and typing
Careers – resume writing, cover letters, how to research jobs, skill selection, numeracy unit reviewing fundamental skills
Science, Technology, Engineering, and Mathematics (STEM) project.
These units will help to round out the students' employability skills.
Year 10 Student Assessment Handbook
The Year 10 Student Assessment Handbook is available on the school websiteand is an important document for Year 10 students to read to be informed about their Record of School Achievement (RoSA) requirements.
Within the handbook there is information on how to successfully complete Year 10, the grading scale for each subject, what an 'N' Determination Award (N Award) is and how to avoid one, study skills and who to talk to if you need help.
We encourage all Year 10 students and parents/carers to read this document thoroughly to ensure they are informed of the expectations for Year 10.
ET Australia Secondary College Term Dates
| | | | | |
| --- | --- | --- | --- | --- |
| Year | Term | Year | Start Date | Finish Date |
| 2020 | Term 1 | 7 and 8 | Thursday 30th of January | Thursday 9th of April |
| 2020 | Term 1 | 9 and 10 | Friday 31st of January | Thursday 9th of April |
| 2020 | Term 2 | All | Wednesday 29th of April | Friday 3rd of July |
| 2020 | Term 3 | All | Tuesday 21st of July | Thursday 24th of September |
| 2020 | Term 4 | All | Tuesday 13th of October | Wednesday 16th of December |