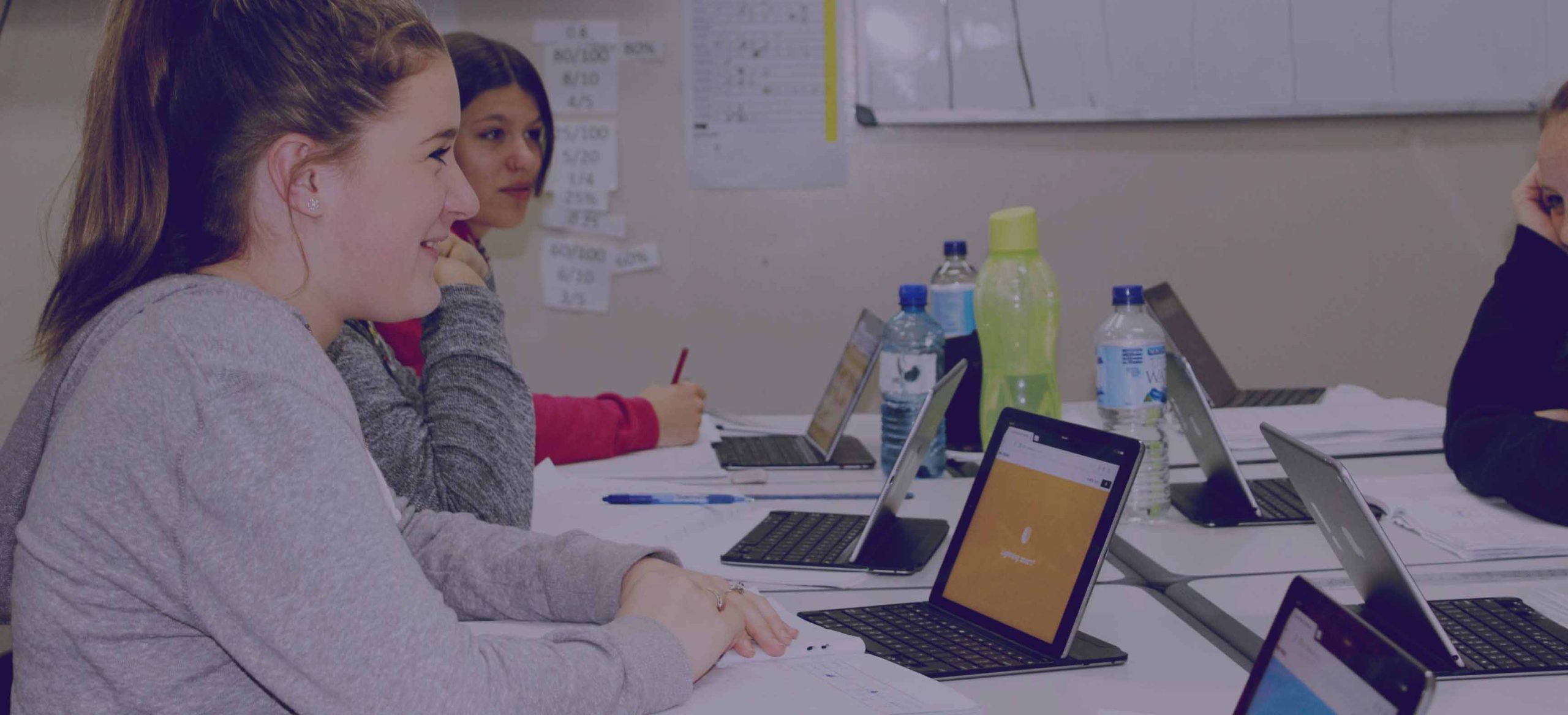 Welcome to the Term 3 Newsletter for 2019
Welcome to the Term 3 Newsletter for 2019
Welcome to Term 3 2019 from the Principal
So far, 2019 has been a great success.  ETASC is on target to reach its notional maximum of 165 student enrolments.  We have 28 Year 7 students, 41 Year 8 students, 48 Year 9 students and 46 Year 10 students.  We still have vacancies in Year 7 and Year 9 for 2019, and enrolments are open for 2020.  Year 7 is full already for 2020.
We are pleased with the progress that students in all year groups are making in their academic studies.  Parent/Teacher interviews are timetabled to occur on the 6th and the 14th August.  These interviews are a great communication point about student progress between school and home.  At this time of the year we are focused on assisting our Year 10 students towards the achievement of their RoSA.  We also look forward to supporting our Year 10 graduates in their next step, to school, work or training.  The time to plan this next step has arrived and this term we will be undertaking the second round of Pathway Plans with Year 10 students, this time with parents/carers present and involved.  We are here to support and guide students all the way along their career and learning path.
 Our academic focus on literacy and numeracy skills, our school philosophy that is designed to create a safe and nurturing environment, and our focus on fostering each student's work ethic appears to be a successful combination.
If anyone ever has suggestions about how to improve on our success, we are open to opportunities and suggestions.
I hope that every student enrolled at ETASC fully utilises the opportunities available to them
Tony Mylan
ET Australia Secondary College Principal
Excursions and Events
There are a number of School Events planned for Term 3.
Parents/carers will be emailed with details of each event and where permission is required, we ask that you REPLY to the email with your permission, as instructed. This will ensure that your response goes to the staff member who is responsible for that event.
Students without parental/carer's consent provided cannot be included in the event. Phone calls, handwritten notes and texts will no longer be accepted, unless a prior agreement has been made with the Assistant Principal. Some events will be limited due to transport or other considerations, so getting in early will be important, once you are notified that bookings are open.
Year 7 History Excursion
When: 28th August
Location: Hyde Park Barracks
This term Year 7 students will be studying History and the first unit is all about investigating the past.
During this excursion students will be investigating the layered history of the Hyde Park Barracks. Students will get to practically apply processes and methods used by historians and archaeologists to complete a historical inquiry into the lives of different groups of people who lived in the barracks.
This will involve using pictorial and written sources along with artefacts found in the simulated archaeological dig.
Parents and carers please look out for the permission note for this excursion which will be sent to you via email.
Year 9 and 10 Maths Excursion
When: 20th September
Location: Luna Park
Year 9 and 10 students will be travelling by private coach to Luna Park in Sydney where they will 'Learn as they ride' on this fun excursion.
Luna Park provides an ideal environment for practising mathematical skills and doing mathematical calculations. Students will complete a variety of tasks related to the mathematics curriculum. This will help the students to develop a deeper understanding of the principles taught in the classroom and see mathematics as part of everyday life in the real world.
Topics covered include Financial Mathematics, Algebra, Rates and Ratios, Measurement, Trigonometry and Statistics. This will help give students more confidence when facing mathematical problems in the real world.
Parents and carers please look out for the permission note for this excursion which will be sent to you via email.
Year 8 Geography Wetlands Excursion
When: 9th September
Location: Wetlands Environmental Education Centre
In Term 3, Year 8 begins studying Geography.
Students will learn about water in the world, its availability, use and conservation. To understand the importance of wetlands, students will spend the day at the Wetlands Environmental Education Centre. They will have the opportunity to develop their geographical skills by undertaking field work at the site.
It's a great hands on day using a variety of equipment to measure the quality of the water and surrounding environment.
Parents and carers please look out for the permission note for this excursion which will be sent to you via email.
Year 7 Ken Duncan Art Gallery Excursion
When: 9th August
Location: Ken Duncan Art Gallery
In Visual Arts, Term 3, Year 7 students will be creating and developing their photography skills and studying the artist Ken Duncan, an internationally renowned photographer based on the Central Coast.
Throughout the Visual Art subject, students are expected to experience being an audience member at an art gallery and to identify the intention and context of exhibitions and displays. To enable students to be an audience member at an art gallery, to investigate the influences on Ken Duncan's photos and to further develop their own photography skills, Year 7 will visit Ken Duncan's Art Gallery.
Parents and carers please look out for the permission note for this excursion which will be sent to you via email.
Duke of Edinburgh Hikes
When: 2nd August to 17th September
Locations: Various
In Term 3 Duke of Edinburgh participants will be going on three day hikes in various national parks on the Central Coast. They will get to practice carrying a pack, putting up tents, cooking on gas stoves and navigating routes using maps.
At the end of term students will participate in their practice overnight hike, following the Great North Walk Track in Sydney.
Year 9 and 10 Westside Story English Excursion
When: 28th August
Location: Sydney Opera House
This term Year 9 and 10 students have an amazing opportunity to see the classic musical West Side Story at the iconic Sydney Opera House.
Seen as the musical adaptation of Romeo and Juliet, this singing and dancing spectacular will enable students to see the classic tragic story of star crossed lovers in a new and exciting setting. After studying the more traditional Shakespearean text in English class in the weeks leading up to this excursion, the excursion will be a fitting chance to consolidate and celebrate their learning.
Parents and carers please look out for the permission note for this excursion which will be sent to you via email.
Year 9 and 10 Geography Excursion
When: 19th – 21st August
Locations: Wamberal Beach, Central Coast Marine Discovery Centre
As part of the Environmental Change and Management unit studied in class, Year 9 and 10 will be completing a Research Action Plan (RAP) on coastal management.
We will be taking the students on a field trip to gather data on Wamberal Beach. We will working with the Central Coast Marine Discovery Centre (CCMD). The CCMD run specialised programs that meet the specific syllabus outcomes for this topic.
Students will carry out field work activities designed to gain an understanding of coastal beach processes. These include vegetation identification, beach profiles, measurement of abiotic factors and water quality monitoring. They will also look at how the area has changed through history and how decision makers are planning for the future.
Parents and carers please look out for the permission note for this excursion which will be sent to you via email.
Parent/Teacher Interviews
Parent Teacher interviews will be held at the beginning of Term 3 on the Tuesday 6th August and Wednesday 14th August from 3:00pm to 8:00pm.
Booking times for your child's teachers is available on the synergetic portal.
All parents/carers were emailed during the holidays to advise how to access your child's details on the portal.
If you miss out on booking a time on line you can request a phone interview with your child's teachers at a time that is mutually convenient.
Australian Mathematics Competition (AMC)
The Australian Mathematics Competition (AMC) has been held annually since 1978. ET Australia Secondary College will be participating for the second time and all interested students are invited to enter.
The competition will be held on Thursday the 1st of August. Students will use i-Pads to complete the competition online. All interested students will be provided with the opportunity to engage in practice tests before the event to prepare them for the competition.
The AMC aims to be accessible for all students from years 3 to 12, not just the mathematically gifted. There is an emphasis on problem solving, a valuable life skill, and the questions are designed to be fun for the student. The AMC is additionally a fantastic opportunity to identify gifted students who would benefit from further extension opportunities.
For more information please speak to Jaclyn in the Learning Enrichment Team.
26th and 27th of September – Last Day of Term 3, Pupil Free Day
The last day of Term 3 is Thursday 26th September, which is a half day for all students. Students will be dismissed at 11:55am.
Friday 27th September is a pupil free day.
Synergetic Parent Portal
All parents should have received an email from the college advising how to access their child's portal during the holidays – if you didn't receive an email please contact the office ASAP.
This portal provide parents/carers the ability to update information, respond to requests and download reports etc.
We are working to deliver all of these functions to all stakeholders, currently the portal has two key functions – changing details (address, phone numbers etc) and parent teacher interview bookings.
As development of the parent portal continues, parents/carers will be emailed when updates are made and new options are available.
Regular Pattern of School Attendance Required by Students
A reminder to parents and carers that in order for their child to continue their enrolment here at the college, students need to maintain a consistent pattern of attendance.
The NSW Education Department requires all students to have a minimum attendance percentage of 85% throughout the year.
This means the college expects every student to attend school every day unless they are too sick to attend. In the event of an absence caused by illness, the college requires an explanation of the absence within 24 hours of the student's absence. Notification can be provided via text message, email or phone call. In the event of three or more consecutive days off, the college can request a Doctor's certificate to support the provided reasons. If you have other reasons for a student being absent for the day (family emergency for example) please provide the college office with an explanation so we are able to account for the student's absence.
For more information on school attendance please refer to our College Handbook.
Request for Student Leave
The Department of Education's requirement for school attendance also affects opportunities for families to take holidays during school Terms. Some schools are withdrawing the option of families taking students out of school for holidays. ETASC is flexible but the Minister of Education requires us to ensure all student leave during Term time be approved by the college Principal in advance. A student leave request form is available from the college reception and needs to be completed 4 weeks prior to the planned absence from the College.
Please contact the College office on 4323 1233 if you have any further queries about holidays during school Term.
ET Australia Secondary College – A Non-Smoking High School
ETASC is a non-smoking secondary college for ALL students.
Students who are caught smoking cigarettes during school hours will have their cigarettes confiscated and destroyed. Parents/carers will be contacted to inform them of this behaviour.
Any student smoking during school hours will be in breach of school rules. Any student smoking will be treated the same way as any other breach of school rules.  Repeat offenders will be placed on a school contract that will stipulate the behaviour required to maintain their enrolment at the college. The school contract with the student will include the provision of access to quit programs and access to the college psychologist to develop strategies to use instead of smoking during the school day. Breaching the school contract will result in the student's expulsion from the college.
Enrolments – 2020
ETASC is looking to fill ten Year 8 and five Year 9 places in the school for 2020.
Our Year 7 cohort for 2020 is now full. We are now taking a names on a waiting list for Year 7 in 2020.
Thank you to those parents, carers and students who are recommending our school to prospective students who will value and enjoy what ETASC provides.
If you or anyone you know are interested in a place for Year 7 in 2019 you are urged to act now. Please call the College office on 4323 1233 so we can send you an information pack in the mail.
School Fees
A reminder to parents and carers that ETASC is a fee-paying college and the contributions made provide opportunities for students to participate in a variety of different learning experiences.
It is a requirement of a student's enrolment that school fees are paid by parents/carers and failure to pay fees will result in the student's enrolment being withdrawn.
Scholarships are available to families who are suffering financial hardship and we encourage all parents/carers to apply for scholarships if they are struggling to pay school fees. Information regarding school fees, payment plans and scholarships are available on the college website.
For more information on ETASC school fees please refer to our College Handbook.
OPAL Cards
The Department of Transport's introduction of OPAL Cards is designed to reduce schools' involvement in the issue and re-issue of this free service for school children. Parents and carers are now responsible to follow up with errors or lost and stolen cards. Students are advised not to put OPAL cards near phones or other disabled cards.
For more information on OPAL Cards please refer to our College Handbook.
Contacting Students in Class Time
Please do not phone your child during class time, they will be tempted to answer which is very disruptive to the class. Their phone should be off and out of sight. Parents/carers who need to contact their child during school hours are asked to do so by calling the college office on 4323 1233 or wait until break times.
PDHPE
This term in PDHPE students will have the opportunity to participate in a range of activities that not only develop athletic skills but also build friendships and develop team work skills which is an important attribute of being successful in a workplace.
Students will develop an understanding of movement concepts and features of movement composition as they engage in a variety of physical activity experiences. Through the learning activities provided students will also analyse how body control and coordination influence movement composition and performance. Students will have opportunities to transfer movement skills and concepts across a variety of physical activities.
Year 7 and 8 will participate in a range of fitness lessons which will allow them to understand how the body moves and engage students in a range of activities to promote lifelong physical activity. Stage 4 students will also compose and create movement sequences that utilise the elements of composition.
Year 9 and 10 will participate in team games which focus on transferring movement skills in a range of challenging situations. The main sports Year 9 and 10 will participate in during PE lessons this term include:
Soccer
Ultimate Frisbee
Oz Tag
Modified Invasion Games
Please note if your child cannot participate in practical lessons due to injury or illness they need to provide a note which will cover that lesson for the week. If it is an ongoing injury or illness then a medical certificate will need to be provided. If you would like any further information about PDHPE please contact Joshua Wakem via the school office on 4323 1233.
Free After School Tutoring
Any student who wants help after school (on any subject) should ask the subject teacher and arrangements will be made to provide free tutoring for most afternoons.
Weekly Timetable
Tuesday:
Extension Maths (Y10 students intending to complete the HSC) 2:30pm to 3:30pm
Literacy tutoring 2:30pm to 3:30pm
Thursday:
Extension Science (Y10 students intending to complete the HSC) 2:30pm to 3:30pm
Numeracy tutoring 2:30pm to 3:30pm
All extracurricular and tutoring classes are free.
School Lockers
Lockers are provided at no cost for students to store their school bags to improve security and work, health and safety.  Students are asked to clean out their lockers at the end of every Term. Items left in lockers at the end of each Term will be discarded. If you value the contents of your locker, please take it with you.
Students are encouraged to keep lockers locked at all times, even when empty. We are keen to prevent unauthorised access to your locker and/or to have other people placing objects in lockers which do not belong to them.
Medication Taken at School
Parent and carers are reminded that students must not bring medication to school without advising the school in writing (this includes non-prescription medication). Medication which needs to be taken during school hours must be held and administered by College staff, not the student.
For more information on medication at ETASC please refer to our College Handbook.
Positive Behaviour Management and Rewards
ETASC reviewed and refreshed our positive behaviour reward system in Term 1 to include short term, medium term and long term rewards for students who accumulated positive behaviour reports during over this time.
110 students, who had had been awarded 25 positives by staff during the semester, were invited to the reward day at the end of Term 2. Students were treated to a day of laser tag, ten pin bowling and pizza in recognition of their positive behaviour during semester one.
This focus on positive behaviour will continue in semester two. Planning has started on the Stage 4 and Stage 5 reward days that will take place during Term 4.
3035 positive behaviour reports were awarded to students in Term 2, taking the total number of positive behaviour reports given to students by staff to 7624 for the year to date. These figures are proof the the majority of our 165 students are displaying positive behaviour at school. Our school has a positive atmosphere as a result of everyone's positive behaviour.
Creative Writing Group
Creative Writing Group is held every Tuesday afternoon from 2.30-3.15pm, with an additional group specifically for Year 9 and 10 students during Break 1, Wednesday. Creative Writing Group provides students with an opportunity to develop their creative writing skills in collaboration with like-minded students.
Students engage in a variety of activities to generate ideas and refine their skills for their own enjoyment and/or for submission in academic competitions such as Write 4 Fun.
Creative Writing Group is open to all students no matter their year or ability level. Please see Jaclyn for more information.
Competitions
Students are reminded that if they are interested in participating in extracurricular competitions (academic/creative etc) to check the notice board across from Classroom 7 regularly. Many have a variety of cool prizes to be won!
Make sure you speak to Jaclyn if you would like more information about competitions on the notice board or support in entering.
Procedure for Friday Classes – Years 9 and 10 Only
A reminder to Year 9 and Year 10 parents/carers that students are required to stay at school on Friday afternoon if they are required to catch up on their school work.
If a pattern develops of students being given permission to leave early the Assistant Principal will be contacting parents/carers to advise this is not approved.
Catch up has been designed to provide students an opportunity to maximise their learning and provide students with a positive work ethic by providing a reward for positive application.
Year 10 Assessment Handbook
Year 10 students all have access to the Student Assessment Handbook located on the ET Australia website.
This handbook has information on all the requirements for the RoSA, grade descriptors and their assessment schedules.
ET Australia Secondary College Term Dates
| | | | | |
| --- | --- | --- | --- | --- |
| Year | Term | Year | Start Date | Finish Date |
| 2019 | Term 1 | 7 and 8 | Thursday 31st of January | Friday 12th of April |
| 2019 | Term 1 | 9 and 10 | Friday 1st of February | Friday 12th of April |
| 2019 | Term 2 | All | Wednesday 1st of May | Friday 5th of July |
| 2019 | Term 3 | All | Tuesday 23rd of July | Thursday 26th of September |
| 2019 | Term 4 | All | Tuesday 15th of October | Wednesday 18th of December |