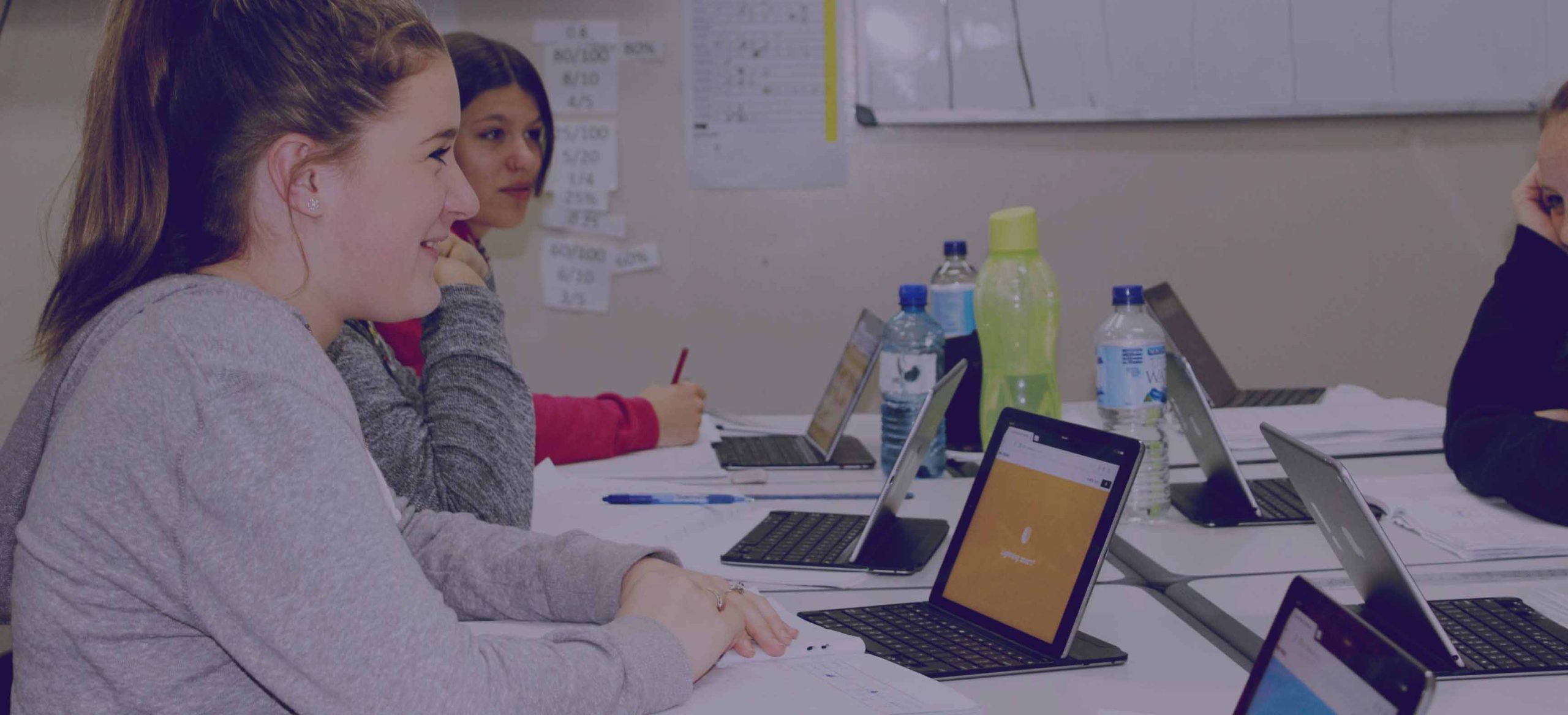 Welcome to the Term 3 Newsletter
Welcome to the Term 3 Newsletter
Welcome to Term 3 2017
So far, 2017 has been a great success.  ET Australia Secondary College has actually exceeded its notional maximum of 100 student enrolments and we have a waiting list for students wanting to attend our school.  We have 14 Year 7 students, 20 Year 8 students, 35 Year 9 students and 38 year 10 students.
We are pleased with the progress students are making in their academic studies. In particular, at this time of the year we are focused on assisting our Year 10 students towards the achievement of their RoSA. We also look forward to supporting our Year 10 graduates in their next step, to school, work or training.  The time to plan this next step has arrived and the time to take this next step will be in the blink of an eye and we are here to support and guide students all the way along their learning path.
Our academic focus on literacy and numeracy skills, our school philosophy that is designed to create a safe and nurturing environment, and our focus on fostering each student's work ethic appears to be a successful combination.
If anyone ever has suggestions about how to improve on our success, we are open to opportunities and suggestions.
I hope that every student enrolled at ETASC fully utilises the opportunities available to them in Term 3 and beyond.
Tony Mylan
ET Australia Secondary College Principal
Term 3 Start Date for All Students
Parents are reminded that the first day back for all students in Term 3 is Tuesday the 18th July.
Monday the 17th July is a School Development day.
Parent Teacher Interviews
ET Australia Secondary College invites all parents and carers to our Parent Teacher Interviews, students are welcome and encouraged to attend.
Times and dates:
Wednesday 26th July 2017 3PM to 5.30PM
Thursday 27th July 2017 5.30PM to 8PM
Further information about the parent teacher interview evenings has been sent to parents via email.
To book a session on either date please call the College office on 02 43231233.
Bookings are now open. There are limited interview times so book early to avoid disappointment.
Jeans for Genes Day
When: Friday the 4th of August
On the 4th of August the school will celebrate Jeans for Genes day to support our science curriculum study of genetics. Students are encouraged to wear denim to school on this day, prizes will be awarded for creative and mutated jeans, double denim (for the double helix of DNA) and other variants.
Teaching Staff Changes
Term 3 this year sees a number of staff changes.
New staff
Welcome to Joshua Waken our new PDHPE teacher. Joshua is already making changes to the classes so that interesting and relevant subject matter is developed for Term 3 and beyond. Josh will also be taking on stage 4 PDHPE from Term 3.
This Term we also will welcome Graham Johnston as our new Stage 5 Mathematics teacher. Graham comes highly recommended and we anticipate he will enjoy his experience here at the College.
Changes in responsibility
Jasmyn du Plessis is moving from Mathematics to the Science portfolio.
Staff exiting the College
Our wonderful Stage 5 Science teacher Elissa Cosentino is leaving to pursue teaching opportunities in the UK, her last day here at the College is Friday the 11th of August. We wish Elissa all the best in her adventures abroad.
2018 Enrolments
The College is enrolling students for 2018 and beyond.
Year 7 already have 5 places booked for next year and along with other places reserved up to and including 2020.
If you or anyone you know are interested in a place for 2018 in Years 7 to 9, you are urged to act now. Please call the College office on 43231233 so we can send you an information pack in the mail.
Year 7 History Excursion
When: Wednesday 30th August
Year 7 will be attending the Australian National Maritime Museum for a History excursion to help introduce to them how History is investigated and introduce them to Ancient Rome, using Pompeii as an example.
Students will attend a workshop relating to the Investigating the Past Depth Study. They will discover how museums use sources to reconstruct, interpret and conserve the past. Students will also look at the role of science and geography in investigating history.
This excursion will also link in with Year 7 Geography studies on volcanoes from last term.
Parents please lookout for permission notes for this excursion being sent to you via email in the next couple of weeks.
Last HPV immunisations for Year 7
Year 7 students have undertaken this important immunisation against the Human Papilloma Virus (HPV).
On Tuesday the 12th of September they will have the last in a series of 3 shots which protect them from a range of viruses. For further information please visit:
https://www.health.nsw.gov.au/immunisation/Pages/schoolvaccination.aspx
B-Street Smart Program
When: Tuesday 15th August
Selected Year 10 students will travel to Sydney to take part in the B-Street Smart program. This ties in with their PDHPE curriculum in developing awareness of safe and responsible behaviours, as well as avoiding risk taking.
Parents please look out for permission notes for this excursion being sent to you via email in the next couple of weeks.
For more information about this event please visit https://www.bstreetsmart.org/
Water Testing and Beach Survey 
When: Week 6 of Term 3, 21st to 25th of August (weather dependant)
All Year 9 and 10 students will be taken to a number of water front sites on the Central Coast to collect water samples as part of their Science assessment for Term 3.
The excursion will conclude at Wamberal beach where students will conduct a beach survey as part of the field work component of the stage 5 Geography course.
Parents please look out for permission notes for this excursion being sent to you via email in the next couple of weeks.
Invoice for Year 10 Graduation Ceremony
Planning for the Year 10 graduation ceremony to be held on Friday the 8th of December is well underway and invitations will be distributed in Term 4.
In the next few weeks parents of all Year 10 students will receive an invoice for $100. This will provide for 3 tickets to the Year 10 graduation ceremony.
Once this Invoice is paid parents can purchase additional tickets (up to 10 total per student) at a cost of $35 per ticket.
Once the initial $100 invoice has been paid, families will then be able to choose a table. Choosing a table is on a first in first served basis so prompt payment of your invoice is required.
Look out for further details by email shortly.
ET Australia Secondary College Term Dates
| | | | |
| --- | --- | --- | --- |
| Year | Term | Start Date | Finish Date |
| 2017 | Term 3 | Tuesday 18th of July | Friday 22nd of September |
| 2017 | Term 4 | Wednesday 11th of October | Friday 15th of December |